Had a bit of a slowish start after the party,
Jesika was up and on the ball and wanting to go do stuff but Sam was wanting a bit more time to wake up.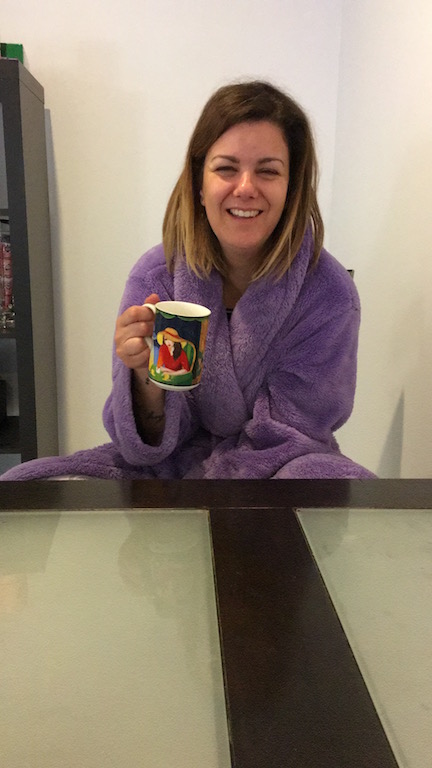 I did a spot of painting while she took her time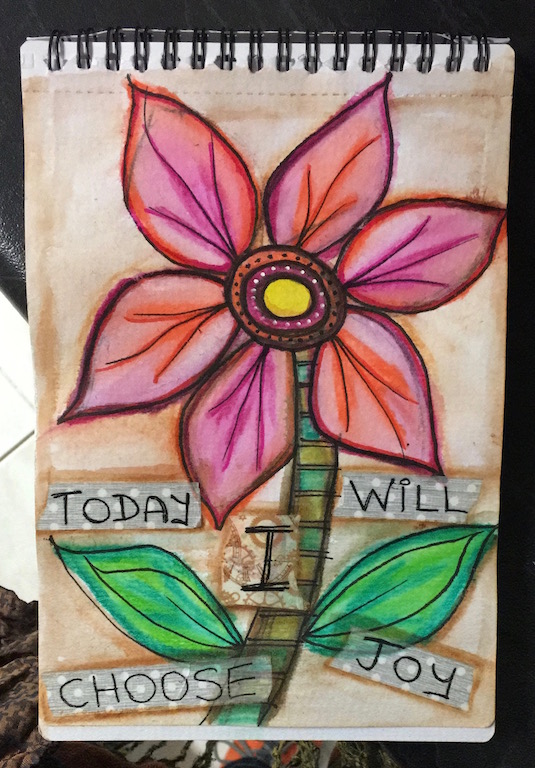 Then we headed off for brunch at Gesha Coffee Co.
Food was good, beautifully presented, but the service was 'interesting'.
Seems to be something that is lacking in a vast number of Australian cafes ;-/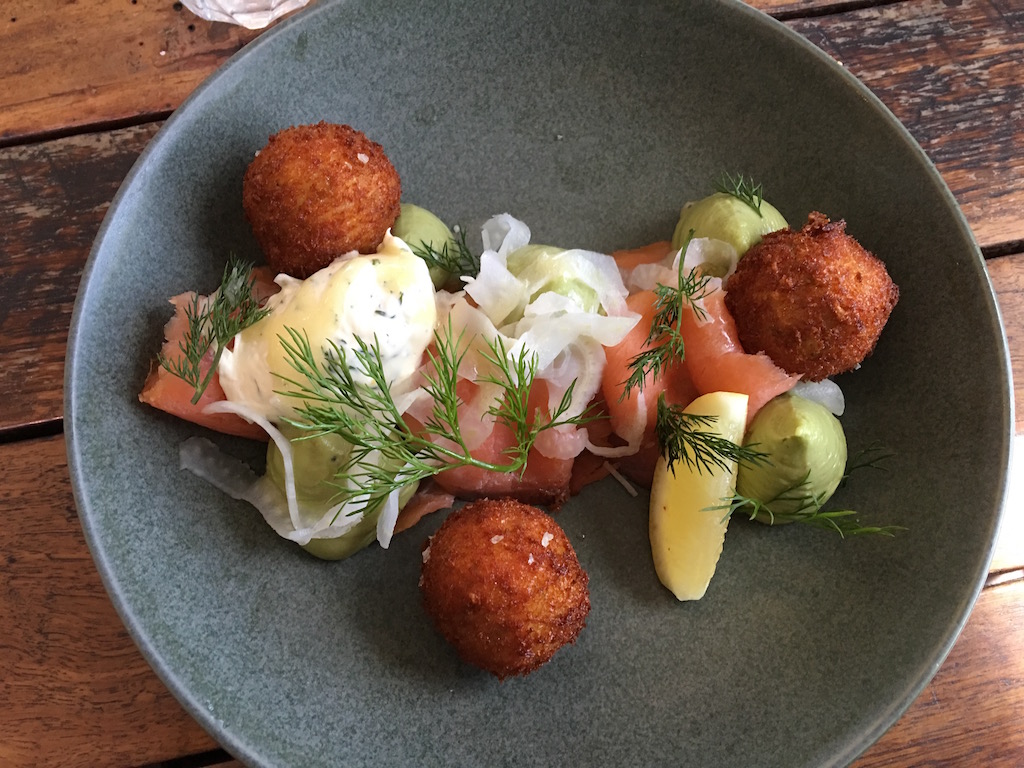 I opted for the salmon while the guys chose the big breakfasts.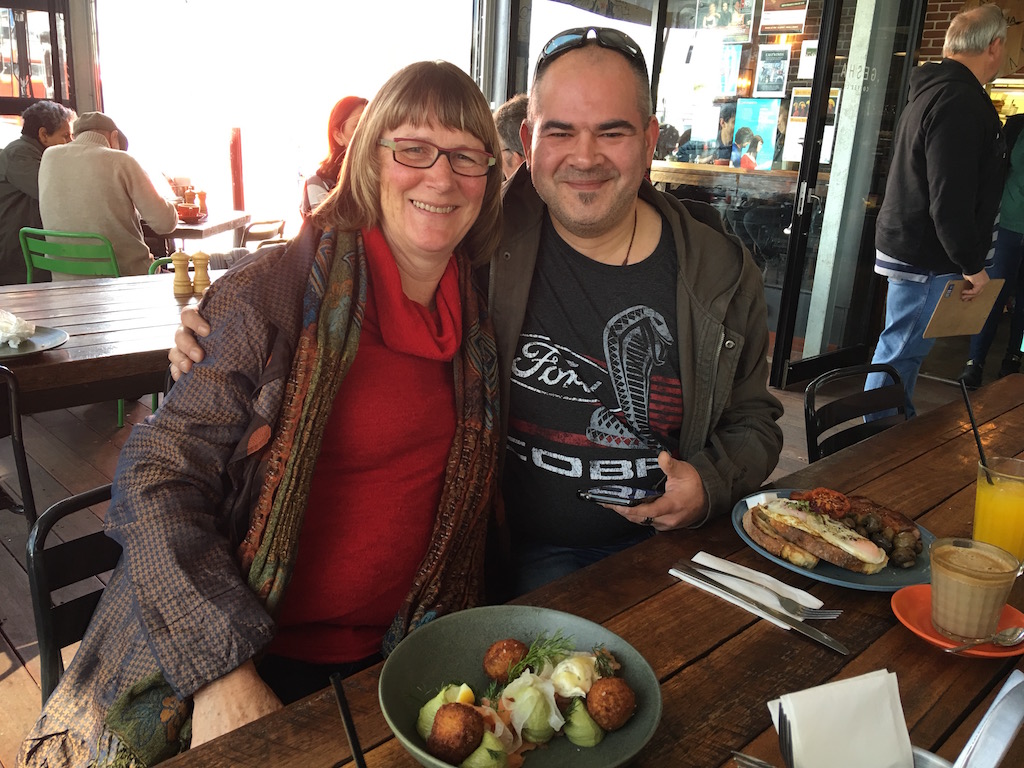 Blair & Evan bro-loving 🙂


Cousins keeping a safe distance from the boys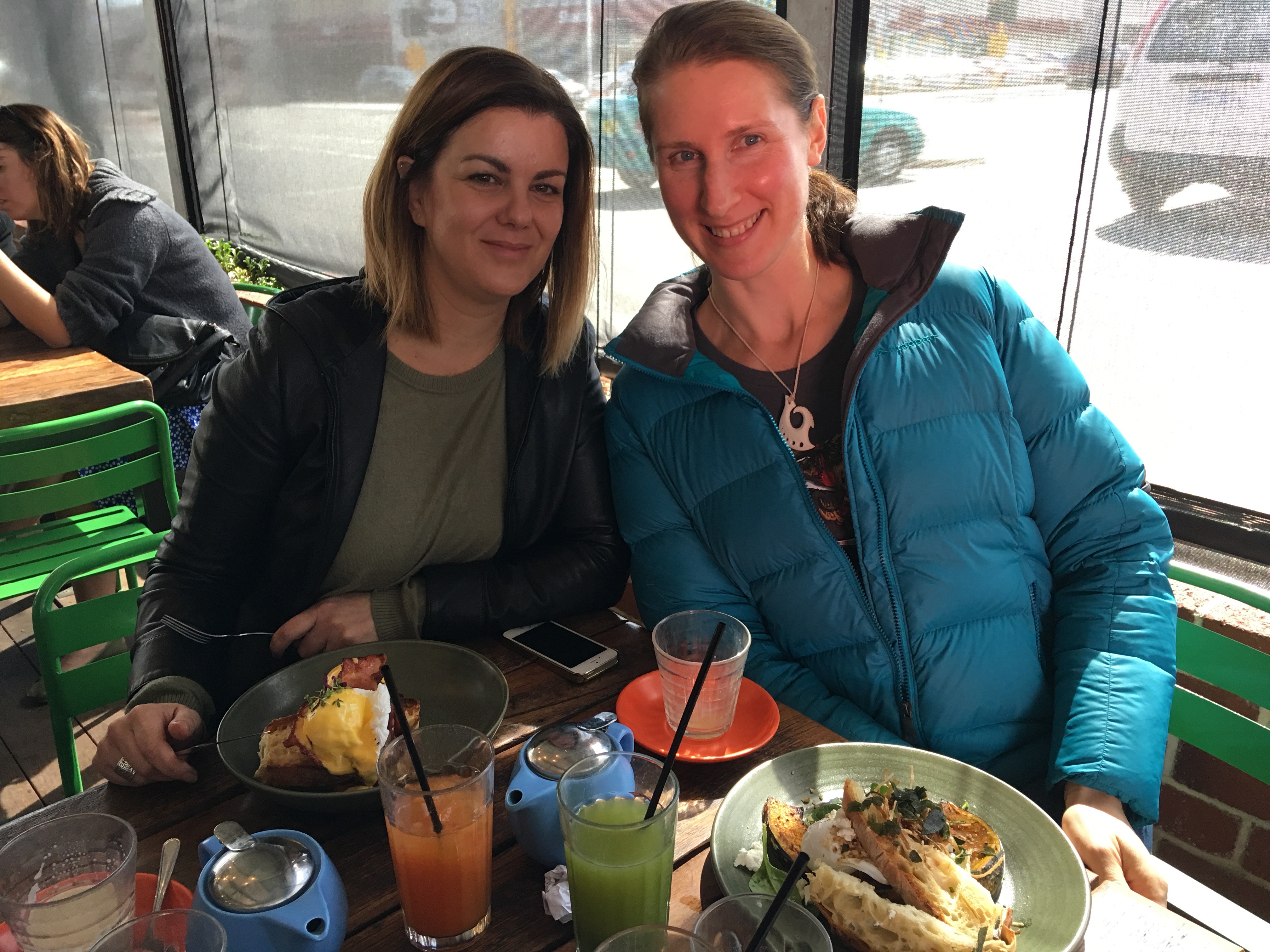 Afterwards Jesika drove Ev, Bud and myself up the coast for a sightsee.
It was very blustery and the wind surfers made a very colourful sight as they whizzed across the waves.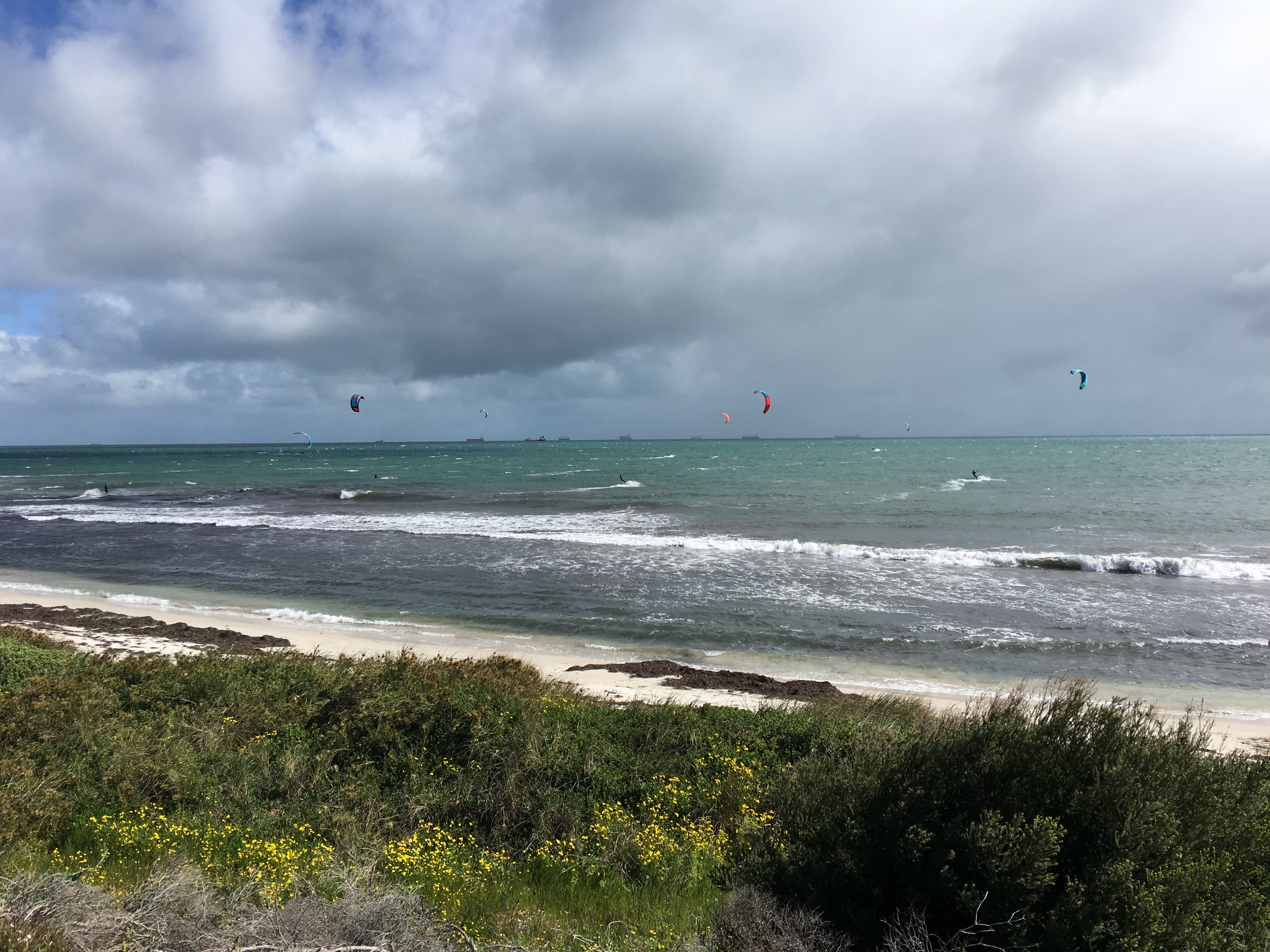 We got stuck in the crowds for a wee while.
I had never experienced an AFL crowd before.
They were wearing purple, team colours of the Fremantle Dockers, droves of supporters  heading to the  Subiaco Oval to support their team.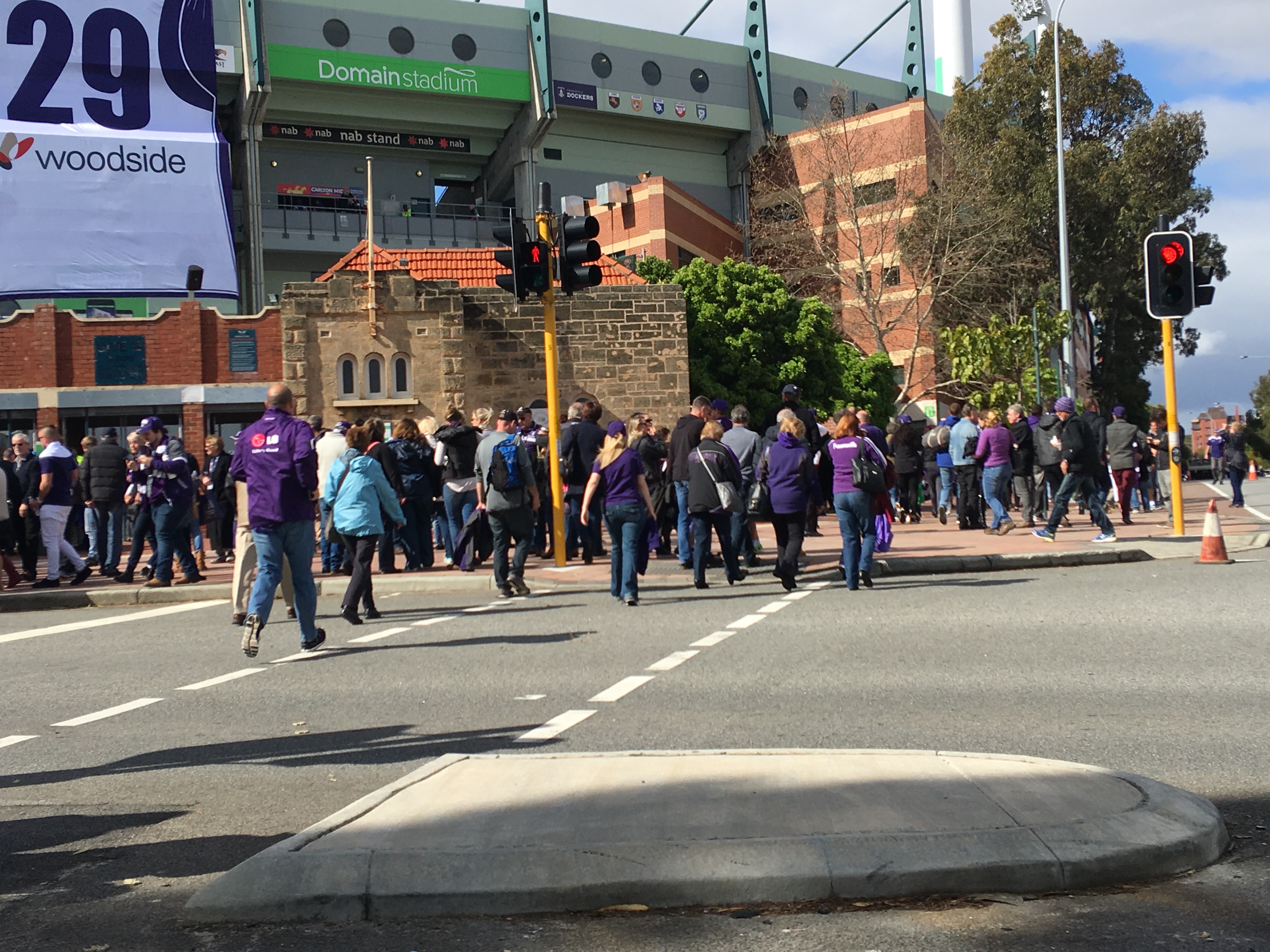 All too soon it was time to take Bud to the airport.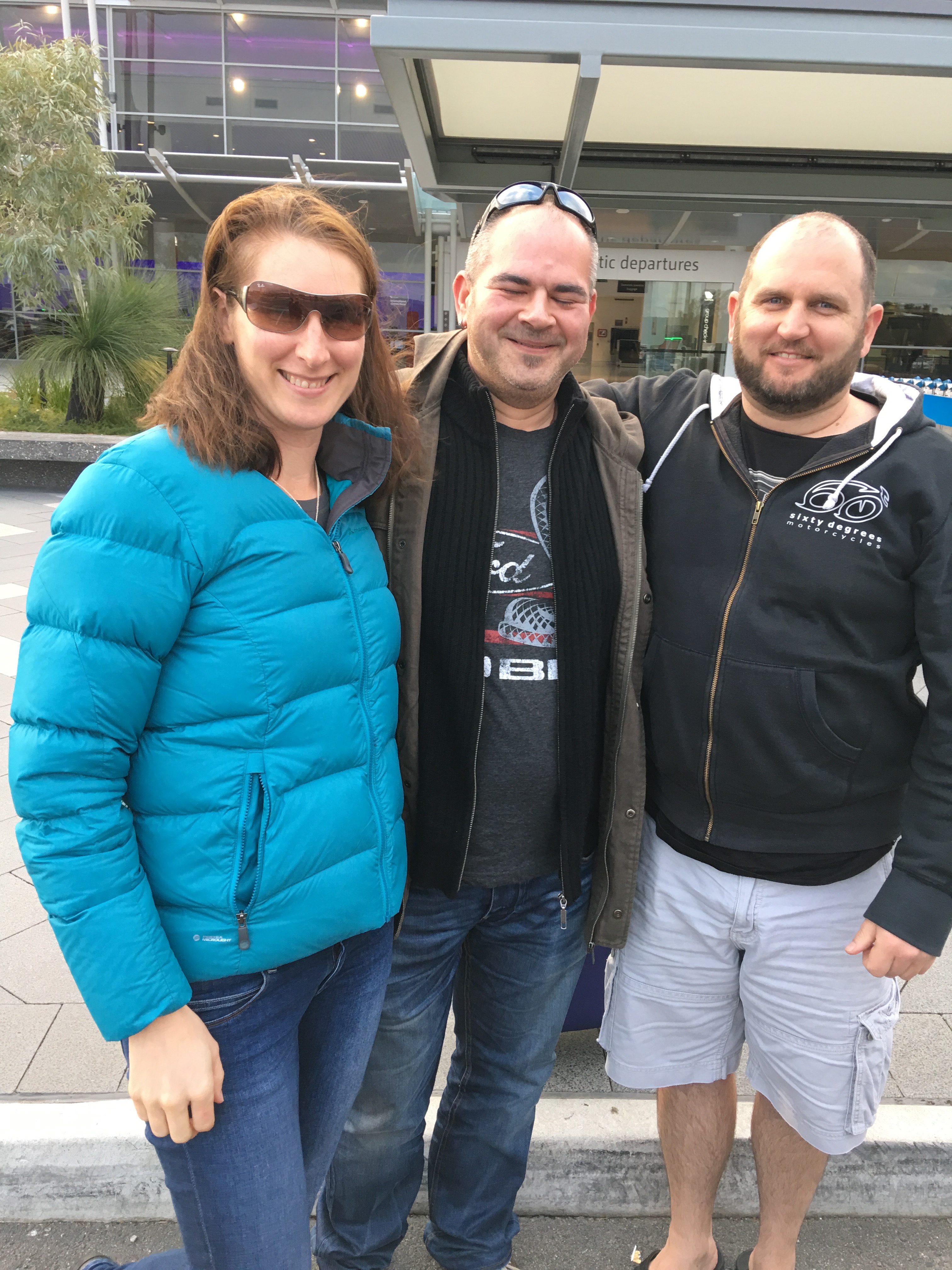 And back home to collapse!