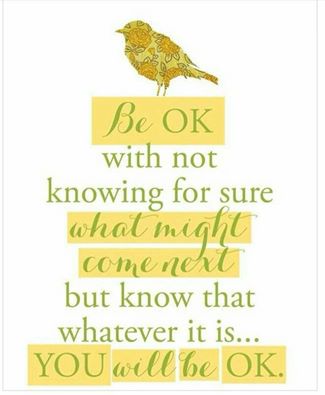 I have experienced a LOT of internal confusion and debate over the past 3 years & nine months as to how my future is going to pan out.
I know firsthand that life is incredibly tenuous.
For a long time I have felt uneasy and scared as to what my future might be like.
But I have finally reached a place.
Turned a new page.
A blank, clean page.
I have a freshly sharpened pencil.
I am about to begin writing a new chapter.
It is actually rather exciting to be embarking on a different journey.
It has taken me a long while to bury the hopes and dreams from my past life.
I have had to work through the grief of the loss of all of those.
It has not been easy but it has been a journey of healing and learning and discovery.
I now have the beginnings of new dreams and new ideas and new hopes………
Life is awesome and it is going to be even more awesome.
I am happy.
The darkness has lifted.
A new day is dawning.
I have absolutely no idea where it is going to take me but actually I don't really care.
I just know
I. Will. Be. Okay.