I was totally spoilt and blessed by the arrival of some absolutely gorgeous flowers.
Sunniva, Mathieu & Lily sent me these
My lil princess Sapphie enjoyed them with me  🙂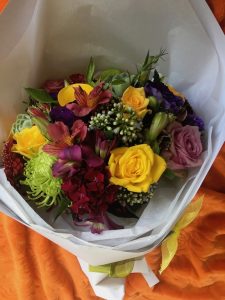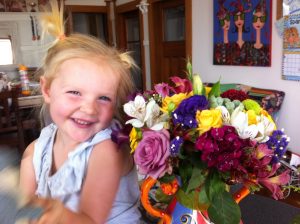 This lovely spray arrived from Bri & Nick
Love the orange gerbera – such a happy flower 🙂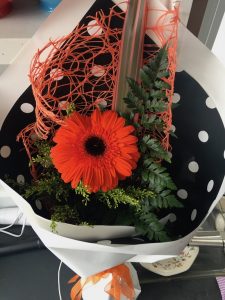 And from way over the other side of Australia came this wonderful display of orange and cuddleness – Thank you to Jacqui & Gene and crew
It was a delightful surprise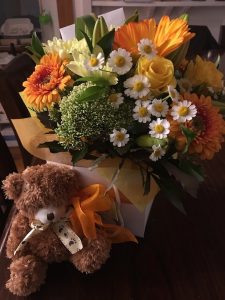 Whilst out partying up with Sarah & Eilidh I spotted the cutest fella in a window.
He was looking so alone.
I 'just happened' to be going past the window the next day and 'just happened' to pop in and sussed him out.
He was selling at half price so I couldn't not bring him home wiht me.
I don't usually like dust catchers but this foxy wee man was irresistable.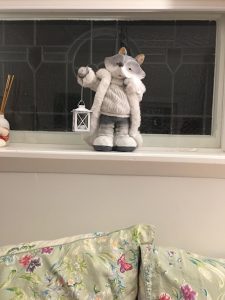 I organised a group of us to attend the showing of Embrace at the Suter Cinema on Sunday night.
We had such fun.
The movie is exceptionally good – and as I have said before  – a must see for all!!
Afterwards we wanted to continue the evening together so we headed into the city for dessert, wine, coffee at Bacco.
Great group of woman – I am privileged to call you all friends.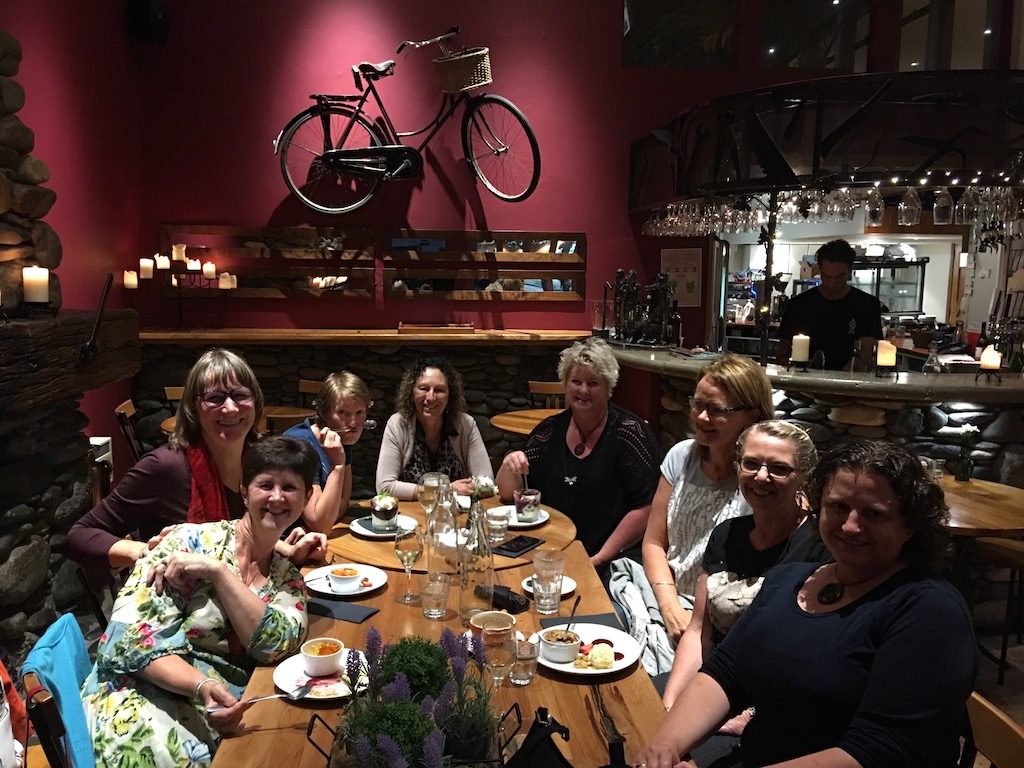 Mahalia returned from rowing camp and her gift to me was breakfast in bed on Monday morning.
I had to actually stay in bed late to be able to enjoy it – quite a major for me!
It was worth the struggle 🙂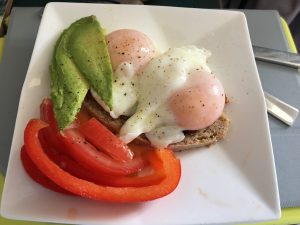 Eilidh & I took the pups for a long walk the following Saturday and ended up at the river with Ali.
We got ourselves some coffees from 7010 and chilled.
It was a delightful way to wallow away the day.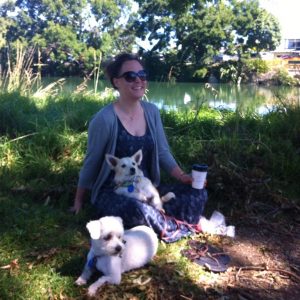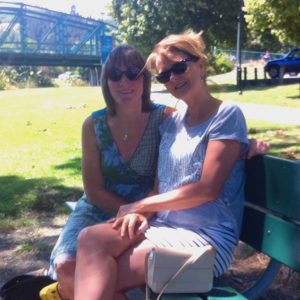 Eilidh & I put on some glad rags and headed into the city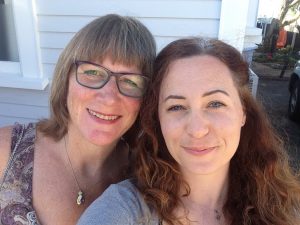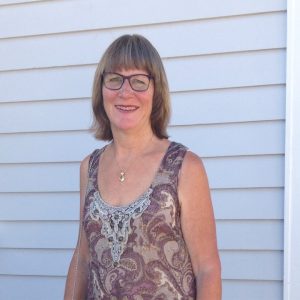 It was a beautiful evening so we wandered through the gardens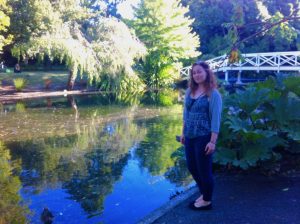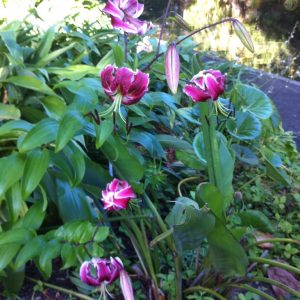 Met Sarah at the Vic Brew Bar.
The Gypsy Pickers were playing so there Sarah & I spent the whole night on the dance floor.
Eilidh was in recovery from a week in bed so kept our seats safe for the the few times we actually got to sit on them!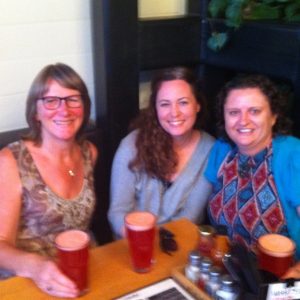 The end of the evening was rather raucous – a large stag do arrived and some of the lads hit the dance floor with us.
I had two brothers 'discussing' as to who was going to dance with me!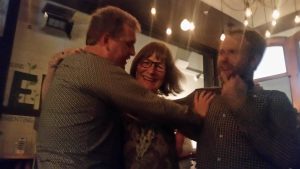 Loads of fun and laughter.
Great night 🙂
Sunday morning I zipped out to Crusoes to enjoy an Ellie mocha before she flew off to Melbourne.
She's been a special part of our lives for the past few years so I want to have a last hug with her.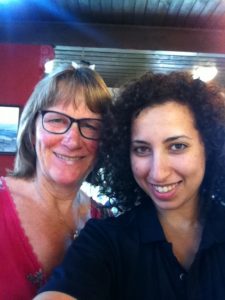 And the party continues…….
Life is one long party.
Loving living
Crushin' 60 is awesome 🙂