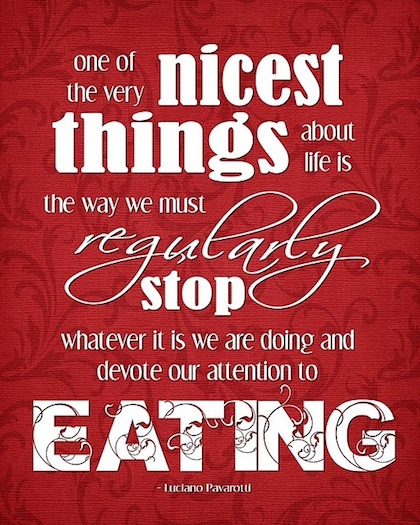 Food is a huge focus in most folks lives.
It's a pretty important thing.
And everyone has a view point about food.
Some don't care, they just eat anything and everything.
Some care fixatedly and are extremely particular.
Some have deadly allergies
Some have intolerances
Some are just plain picky and ride on the back of those who have those allergies.
Me, well I just like food.
But I am very particular as well.
My food has to be good.
Really good!
I won't pay for crappy fast food unless that is the absolute last option and I am at deaths door!
I have cooked and baked nutritious delicious food all my married life.
I have literally fed armies, fed the multitudes.
But when Tim was killed, my spirit to cook died too.
My confidence disappeared.
I relied on the kids to produce many of our meals.
It's take me a while to get back on the planet in that regards.
Now we are off the farm and usually only 2-4 of us at home our meals have changed, simplified.
I use a lot of vegetables and not a lot of meat.
Because one of us is vegetarian, I tend to cook around her and then add meat according to what rest of us want or need.
And actually, I am finding that I don't need or want a lot of meat any more.
I am 'fussy' in some respects which makes it so easy when I go out.
I don't eat pork or venison because I don't like it and I don't eat mutton or lamb because no-one can cook it like Tim did 😉
I also try and keep my food as unprocessed as possible.
And I keep my sugar intake to a minimum.
I'm not religious about it, I have done being a slave to it.
Food is to be enjoyed, but in that enjoyment I try and make wise choices.
In our city house we have an oven which I am not familiar with, I hate using it, and can only usually succeed to get it operating if Mahalia is here to operate the switches!
So I cook mainly using the mini bench oven, the slow cookers, the rice cooker and heavy cast iron cookware on the gas stove.
We live on salads and stir fries of varying combinations depending on the seasons, combining them with potatoes in many disguises, noodles, rice, buns, etc.
The slow cooker is also a brilliant stand by, I can prepare a nutritious economical meal which can often last us for more than several days, once again combining with whichever carb you choose to make each meal different & interesting.
I don't need to turn out great quantities of baking anymore so 6 muffins cook nicely in the mini oven.
These were made to Mahalia's request using pumpkin puree, halloumi cheese and toasted seeds.
They tasted really good!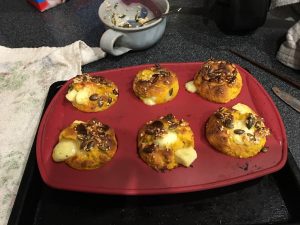 And when you have roast veggies left over what better way to use them up than bubble and squeak with some organic farm eggs lovingly squeezed from Marah's chooks by my gorgeous little grand daughters 🙂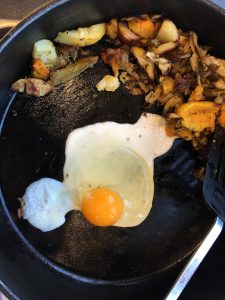 But being in the city also has another benefit.
We can eat other peoples cooking more often!
There are some wonderful cafes & restaurants here.
I especially love the cafe culture, the diverse range, the outdoor & street seating that our climate allows us to enjoy.
The thing I love about eating out is sharing.
Sharing time with friends.
Taking time out of the busyness of life and just stopping.
I love nothing better than to meet with a friend and spend time enjoying their company along with good food and great coffees.
I love exploring and finding new treasure troves, and returning to old favourites.
There's one or three I have frequented recently deserve a mention –
The Baker's Coffee Shop makes excellent coffees & exquisite pastries onsite.
Mahalia and I treated ourselves the other day, it is probably not a place I need to go too often because the pastries are just wickedly wonderful and self restraint is extremely difficult 😉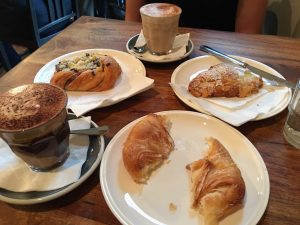 7010 Your Local is another fav.
The cool thing here is that the food is different every day.
But each time it is just so good.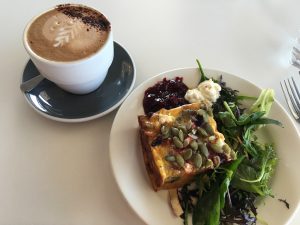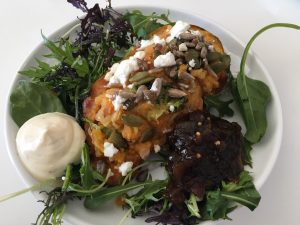 I have to make particular mention of the relatively new La Capilla Restaurant.
Owners by head chef Takeshi, one of the best chefs in our region.
I recently took my lad out there for a special lunch.
He said it was absolutely the best meal ever as he pretty much licked his plate clean 🙂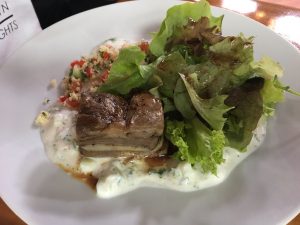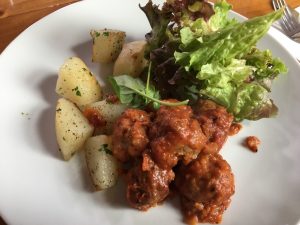 And of course, being a special lunch we couldn't leave without sampling one of Takeshi's delicious deserts each.
SO good!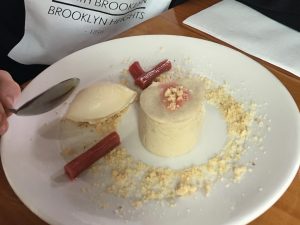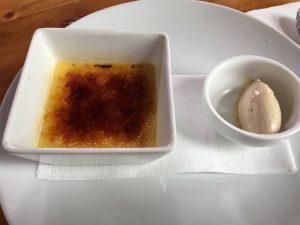 The other absolute fav place of ours is East Street Vegetarian Cafe & Bar.
If I want to keep Mahalia happy I just suggest going there for lunch, or dinner, or dessert, or…….. any excuse really and she is very happy 🙂
It has the reputation of being the best vegetarian restaurant in NZ and I agree whole heartedly.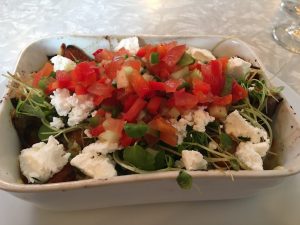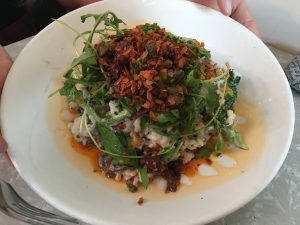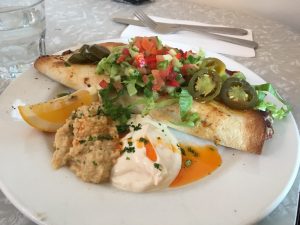 The ambience is retro and funky, the staff are super cool and the food is awesome.
Double thumbs up to this place.
Mains are exceptional and desserts are pretty darned good too.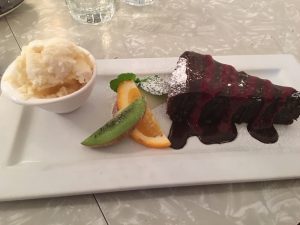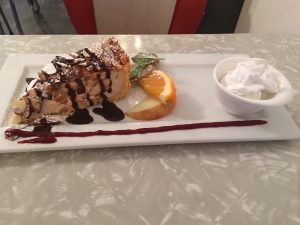 A cafe that I don't get too that often as it is on the other side of town is Blackbird Eatery.
It is tucked away inside a local gym and as it is only a couple of minutes further to the airport it is worth leaving a bit earlier for your flight so you can fuel up on the way.
It focuses on raw and fresh foods.
I was heading to the airport so enjoyed a get together with two of my girls here last week.
We did the afternoon tea sweet thing, the brownies were made from gf, df ingredients and were divine but we shoulda divided two among three of us as one each was a bit much for our relatively sugar free bodies.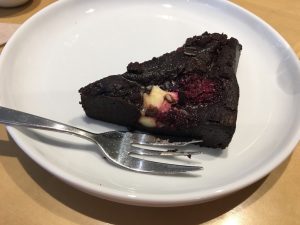 I popped down to Christchurch this week.
It was a very impromptu visit so I didn't rush about catching up with everyone like I often do.
Pretty much focused on the business to hand and getting some much needed rest.
But I did manage to share a couple of meals out whilst there.
A pre show snack at Rendezvous Hotel's Junction Bar before going to Evita.
Everyone else was eating platters of deep fried bar food.
As I said further back, I am personally trying to make good choices and too much deep fried or sugary food is not a good choice for me right now.
This beetroot salad was wonderful, the buffalo yoghurt and hazel nuts mixed with roast onion and beetroot was just perfect.
What I really liked was that they were willing to accomodate my preferences and swap some ingredients for another.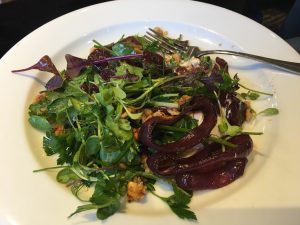 I do have a couple of concessions which include the occasional glass of cider and a mocha.
The cider must not be apple, anything but apple!
And the mocha has got to be good – very hot, not lukewarm and milky -eeewk!
I walked on the Wildside with Nathan and enjoyed a Mandarin & Lime Cider while had had an Asahi beer.
He tried to convert me, but no, beers for me.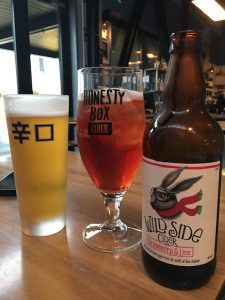 Joe's Garage in Rangiora was our second choice for dinner.
But as the first choice was closed for staff training we opted for Joe's.
It was a good choice.
Not too crowded while we were there so fairly peaceful, staff were great and the food was pretty darned good.
Nathan proclaimed the steak to be perfectly to his liking and my salmon was delectable.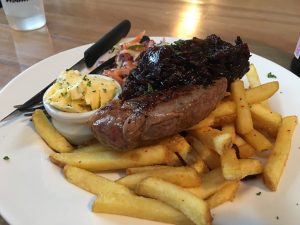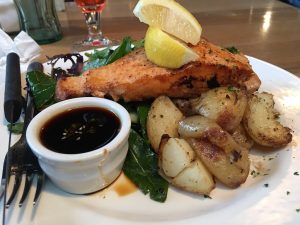 I could not leave Joe's without having a Killer Smoothie so had that for dessert.
My goodness, they are the absolute best smoothies.
Ever since my first one at the Sumner Joe's Garage many years ago it is top of my menu choice whenever I have the fortune to find myself there.
It is basically yoghurt with black doris plums & honey.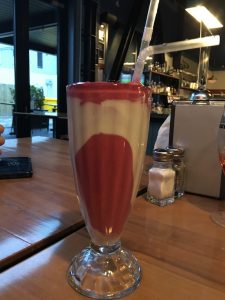 Basically when it comes down to it, there is really nothing that surpasses sharing good food with good friends.