I had a delightful couple of days with Christine recently.
She flew in one Friday morning.
It was a feast of friends and food.
First port of call was to visit Roni and admire the view of the snow topped Richmond Ranges from her apartment while she smooched up large wiht Malo.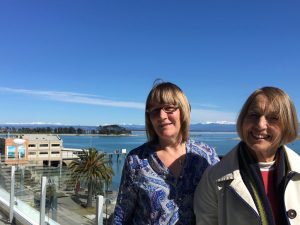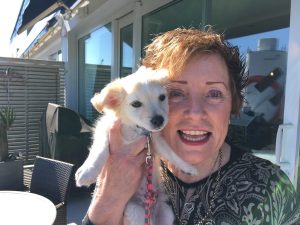 Barely home and we met Sue who had just walked Caspian.
She & Christine are old acquaintances so they walked to cafe 7010.
I joined them a tad later.
Lovely to sit in the sun and enjoy some lunch.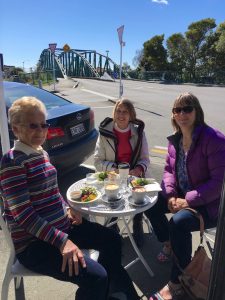 For dinner Mahalia and I took her off to East Street Cafe to try and convert her to vegetarian ways.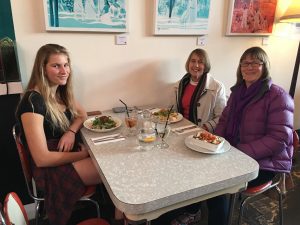 After we did justice to these amazing meals she was sold.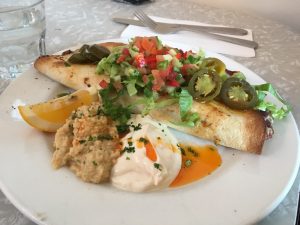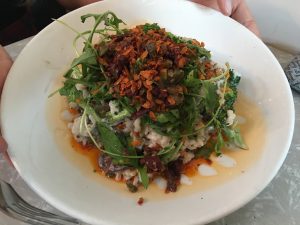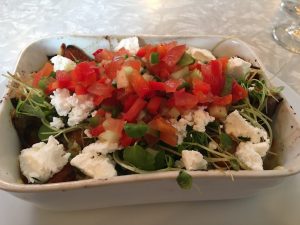 We had to share two deserts cuz we were too full for three!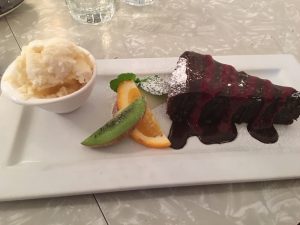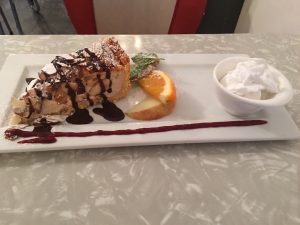 Afterwards we took her for a night time explore to the cathedral.
It is so beautiful at night.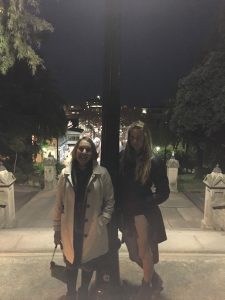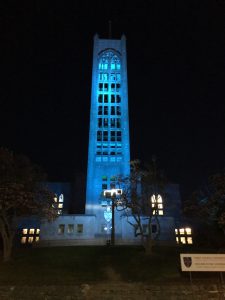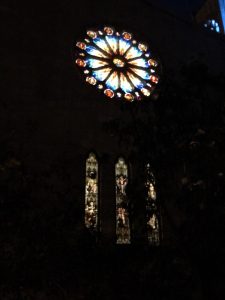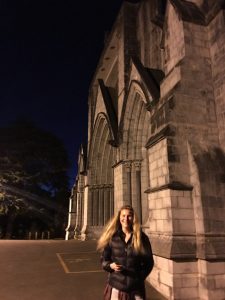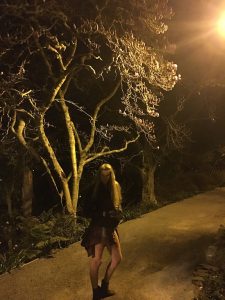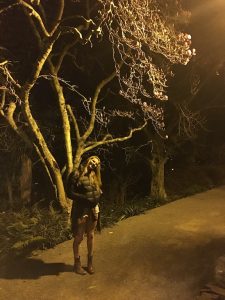 Next morning Mahalia went to rowing and then met Martin & Sylvia at the market.
We found them sitting like waifs and strays…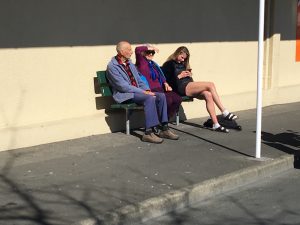 so took pity on them and went to Suter for coffee.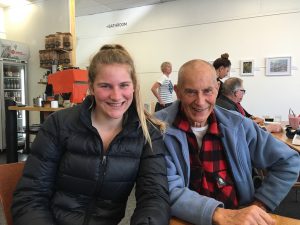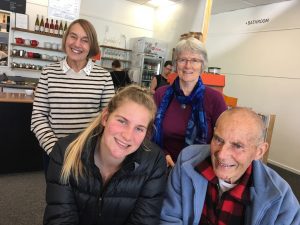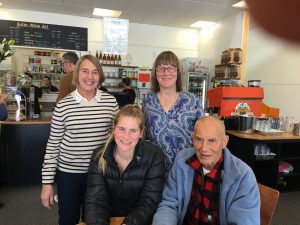 We walked home the long way stopping to chat with Gay and admire her arty garden.
She took the Sunday morning bus back to Christchurch but due to a horrific road accident they were diverted so she had a very scenic route home.
It was a lovely time – Christine loved our new home and my friends she met all passed muster.
Total seal of approval 😉