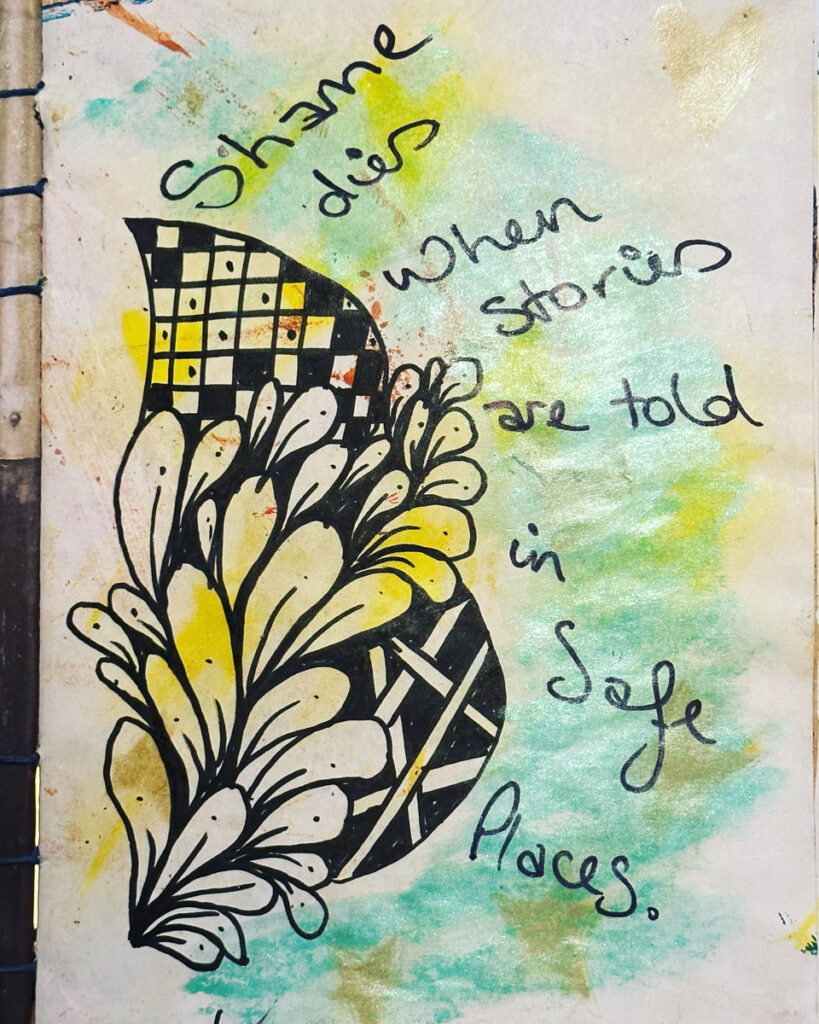 I spent the end of March and the first two days of April participating in a Living Fully Creative Therapy Group
3.25 very intense days

It was a 'retreat' for sexual abuse survivors.
I was fortunate to be put forward for funding to attend.
It was with much trepidation that I agreed.
I didn't know what to expect so went with no expectations.
I deliberately booked myself into a motel nearby as I knew that I would not cope with the travel too and fro after such intensive days.
That was a self care move and a good one
I was right.
I needed space for me each night.
We were a small group of victims in varying stages of healing.
It was challenging, disturbing, distressing, amazing, painful and wonderful all at the same time.
To be able to freely communicate and be heard & believed and supported in such a safe way was actually incredible.

I've never experienced psychodrama or group therapy before

It was certainly very interesting, challenging and emotionally draining.
Actively participating in the dramas was definitely not something I was comfortable to do
I preferred the role of witness and giving feedback
This was an important part of the proceedings
The art therapy portions were certainly more my thing
There just wasn't enough of them for me



What did I take from my time there?

Firstly – I learned that I can participate, or not, at whatever level I am comfortable with and saying no is very ok.
And I was commended for doing so.

Secondly – I learned that I can hold my own space.
That I'm important and have as much right as anyone else to hold space.
That I'm not taking from anyone else.
And that in owning my space I'm also giving to others.
Thirdly – I learned that I was believed.
At all times.
I was supported and held in the safest place I've ever been in.
In the past when I have tried talking openly I've been shutdown & silenced.
That is revictimisation and I will no longer allow myself to be a victim of that.
Fourthly – I have never read my work aloud to anyone before.
I usually write & run.
But this time they wanted my words.
They asked me to read to them.
Their responses were more than could've imagined.
So much empathy, compassion, & identifying.
I felt validated.
As a writer.
As an artist.
As a woman.