The first time ever I saw your face
I thought the sun rose in your eyes
And the moon and stars were the gifts you gave
To the dark and the endless skies, my love
To the dark and the endless skies
The first time ever I kissed your mouth
And felt the earth move in my hand
Like the trembling heart of a captive bird
That was there at my command, my love
That was there at my command
And the first time ever I lay with you
I felt your heart so close to mine
And I knew our joy would fill the earth
And last till the end of time my love
and It would last till the end of time my love
The first time ever I saw your face, your face
Your face, your face
These lyrics are hauntingly entertaining me this morning. But in my mind I am changing them to 'The last time ever I saw your face'.
And then my mind flits back to the first time. The first time I ever saw my Timmy's face. I remember so vividly when he walked into my life. I was only 14. He was nearly 8 years older than me and I was smitten from that very first sighting. He was this tall Adonis – such a good looking, rugged country guy, with no pretensions. He was just Tim. What you saw was what you got.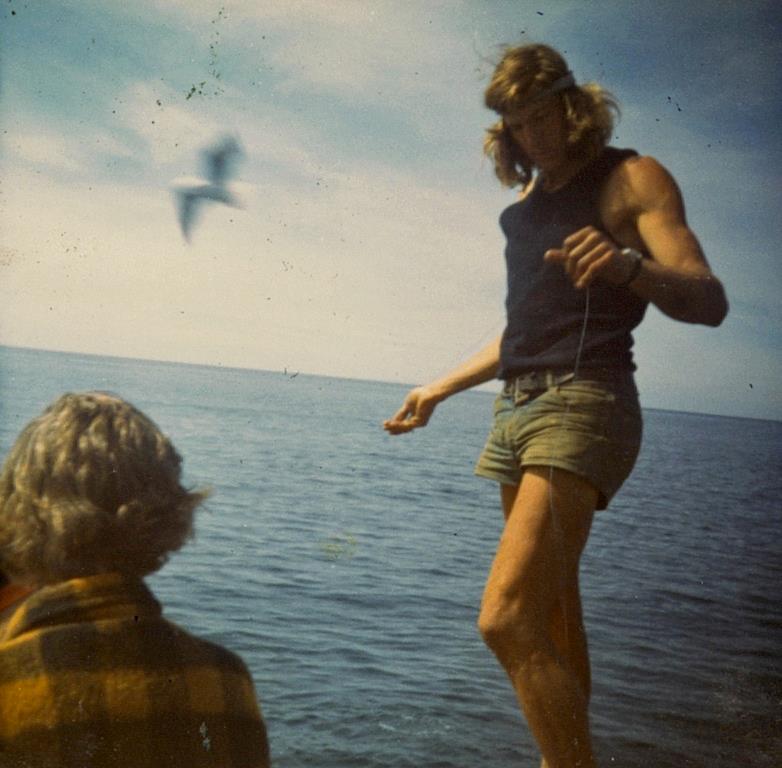 We were on a family holiday and there had been a horrendous storm. The next day Tim and his brother arrived over by boat, just checking up on the locals, as you do in times of trouble. I fell head over heels right then and there. For the next couple of years Tim would come by our house and hang out. I so loved those visits. He was so randomly casual and would turn up at all hours and make himself completely at home. It did make it easier that my parents liked him.
We would go down to Port Ligar for holidays, my poor mother must've been worried out of her brain when Tim would sit me on the back of his trusty old Norton bike and head up and over the hills. We courted on those hills, out of sight, but no doubt not out of my mother's mind!
Then the my final year at high school we were an item. But then life got in the way and I left him behind and headed to the big smoke. I spent three years there trying to forget him. But I never did, and thankfully we had someone playing cupid so I returned to Port Ligar at the just after my 21st birthday and I never left.
At the end of that year I married my man, the man who for the next 34 years was the mainstay of my life. He cherished me, treasured me. Literally by the sweat of his brow, cared and provided for me.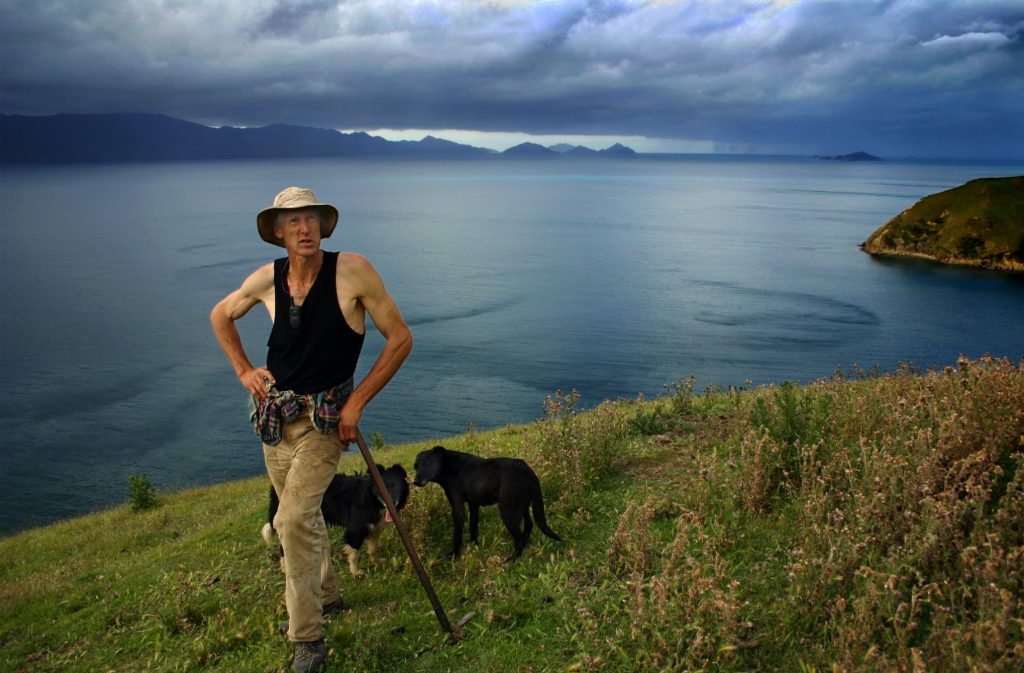 That beautiful lopsided grin of his just got bigger and better over the years. Along the way his hair became greyer, his face developed deeper and more interesting lines. They were not all worry lines, most were lines of laughter and joy as we shared good and hard times together, more formed as each of our children were born. I watched him weep with joy at the birth of each one. He wanted no more from life than to love & care for his family. He was content with his lot in life.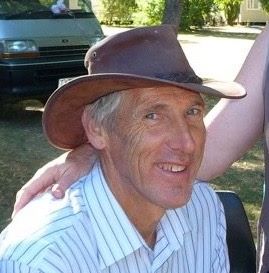 And then I come back to the words twisting a knife in my heart this morning. 'The last time ever I saw your face'.
The last day I remember so clearly. We were preparing to go to town. He had decided to head off a day earlier so he could help Graham gather food for his family. Before he left though he had work to do. While he waited for Sebastian to come he went down to the wharf with Azzan and they worked together conditioning ropes. My last photos of him were taken then. Then Seb arrived and they took off on the boat to do some mussel work. He arrived back, quickly showered and changed, gathered up all his things, his briefcase. All the while I was hovering nearby making sure he had what he needed for his journey and confirming our meeting times etc. He loaded crates in the back of the Safari, along with some bins of mussels. He hugged and kissed me goodbye and that is the last time I ever saw his precious face until I identified him the next day at the morgue.