Saturday night was party time.
The All Blacks had just beaten the Wallabies in the Bledisloe Cup for the 2nd time in two weeks so all was well in Evan's world and he was ready to party by the time the full time whistle was blown 🙂
Jesika had made a fantastic photo board for him.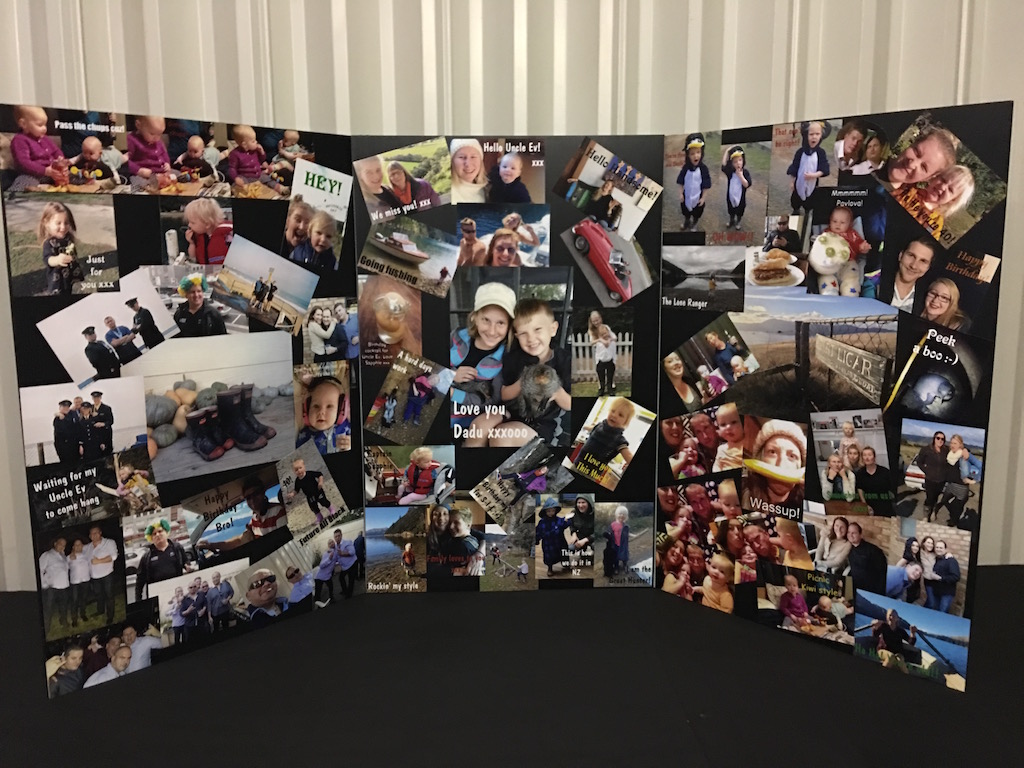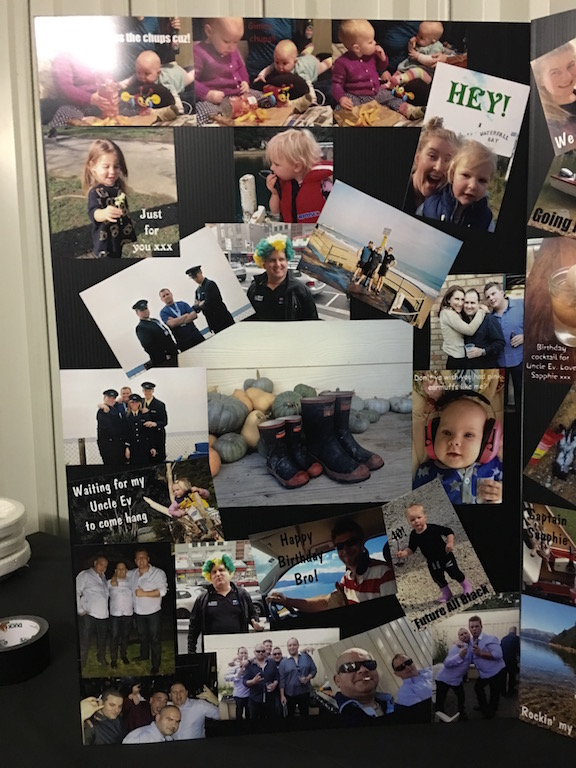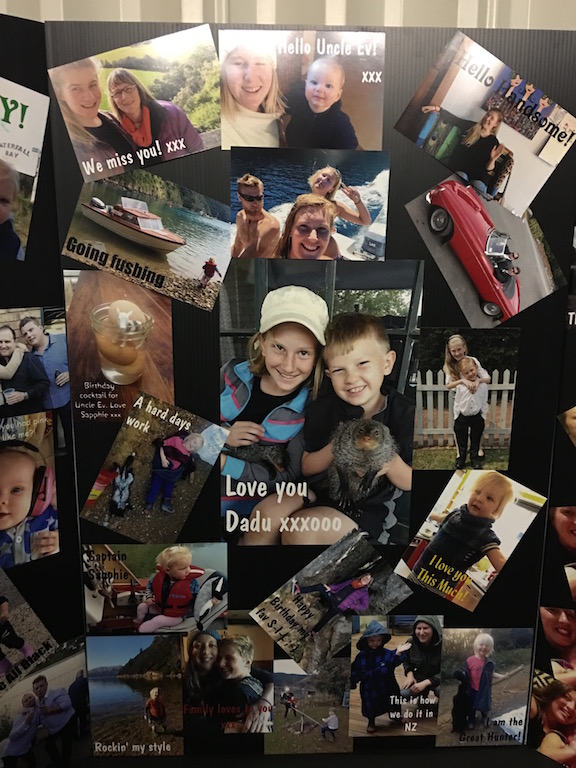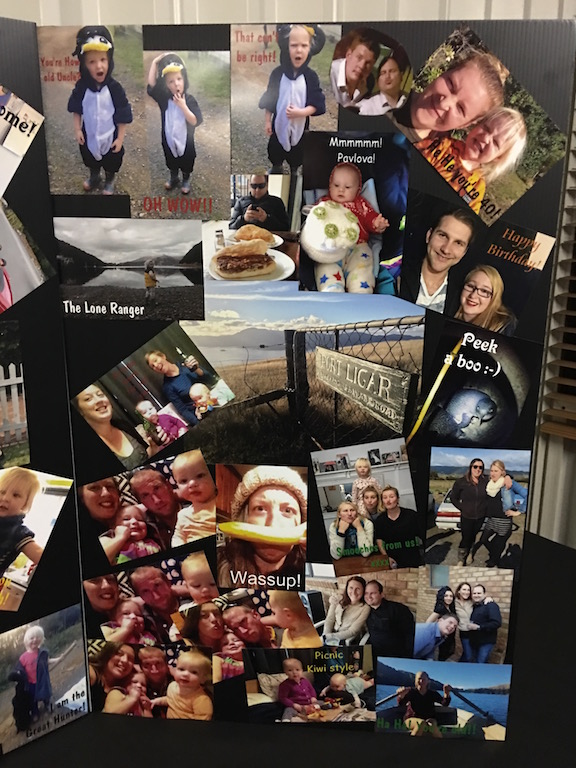 He was sporting the satin shorts from Shoshannah and the flashing lit up horns & jandles that Marah sent.
Perfect party attire.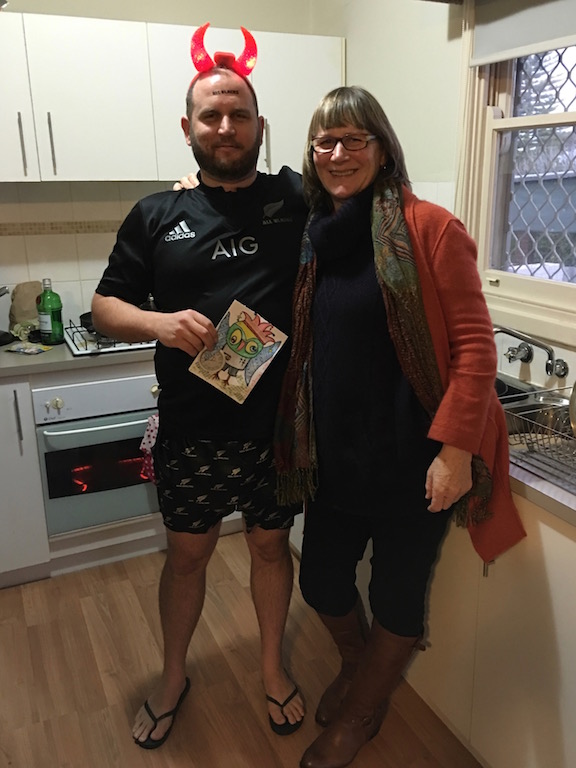 I presented Evan with a celebratory picture that I had painted on my way over.
It's carrying my main present – which was too big for me to bring in the flesh, so he has to come home and get it 😉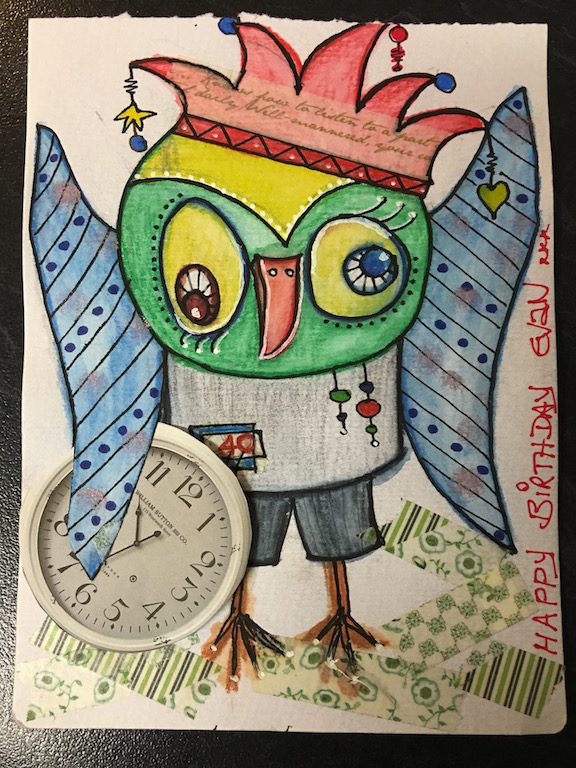 The other main man was also suitable attired to attend the Kiwi themed party.
Welcome Fred Dagg 🙂
He was really rocking those gumboots.
Fred Dagg aka John Clarke has always been a favourite of our family.
One skit in particular always made Tim laugh and he was always commenting that 'the front fell off' when things didn't go to plan 🙂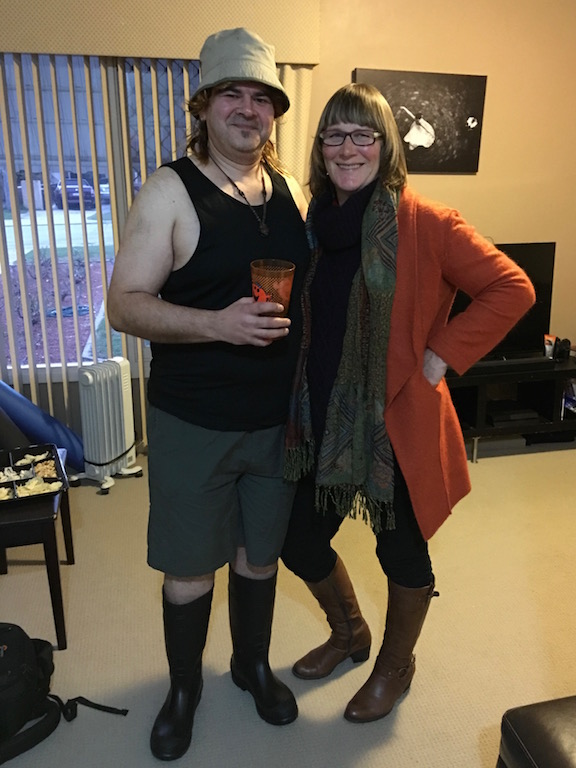 Jesika went all out as did her Chilean friends Jacqui & Javier.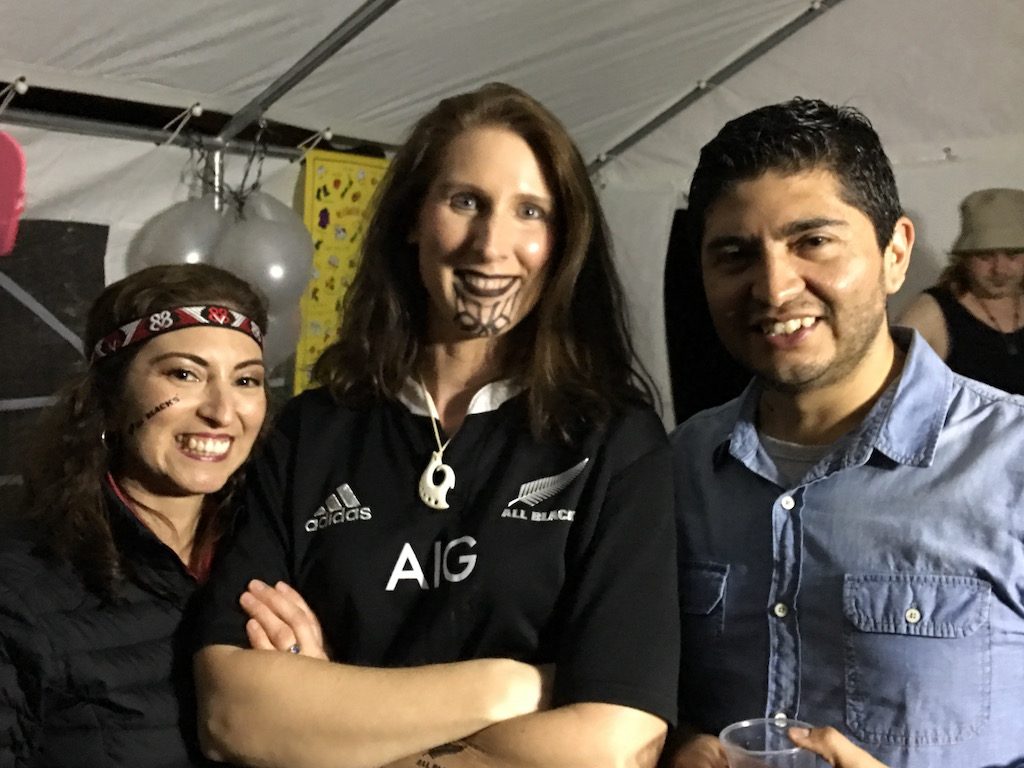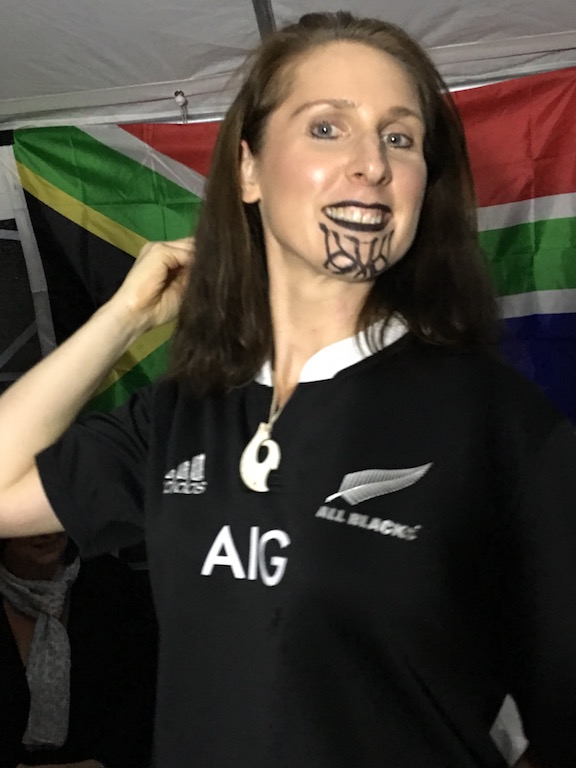 Me and my girl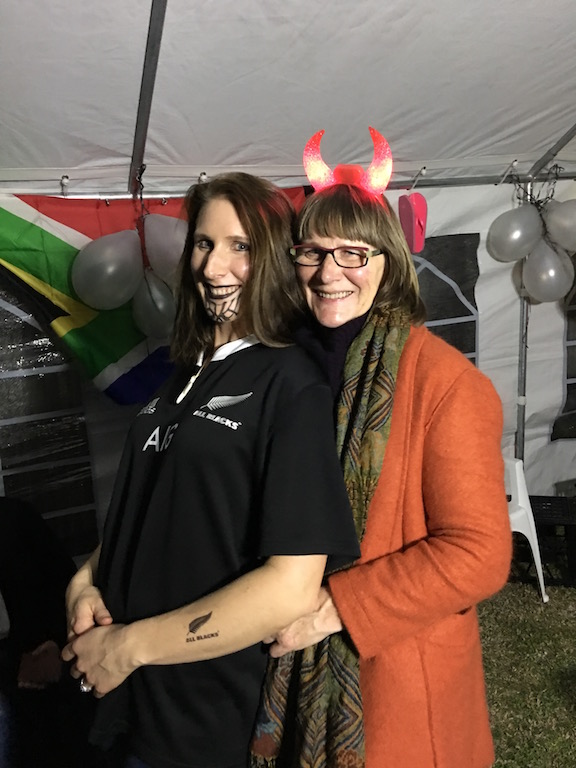 Jesika & Sam getting the cake finished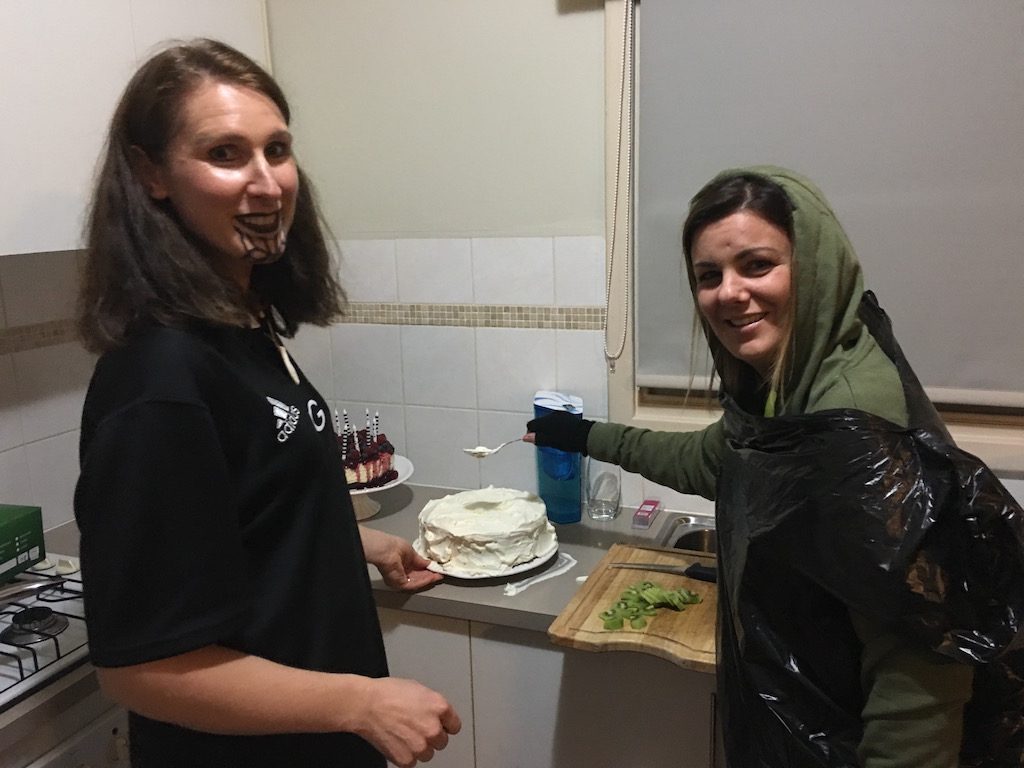 Cheeky cousins 🙂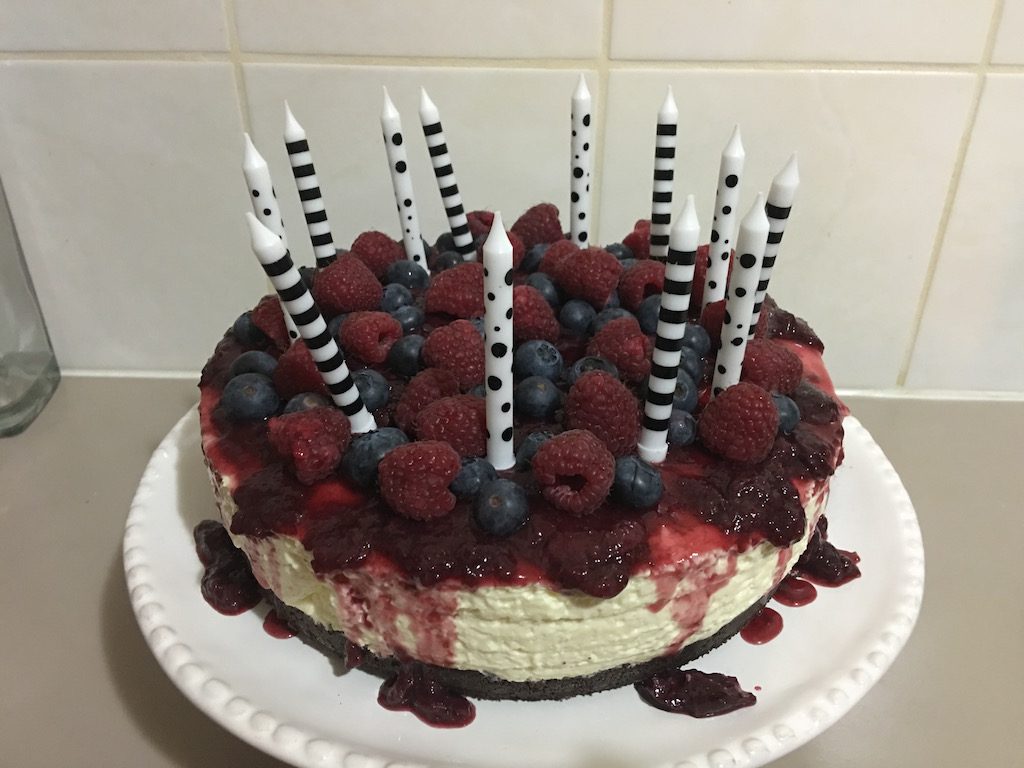 There was quite a storm blowing outside the marque so lighting candles took skill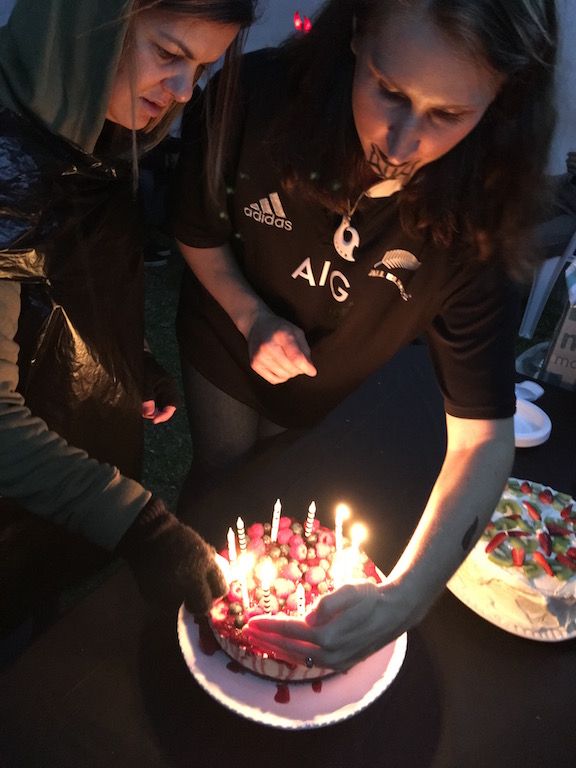 Evan with workmate Tracey and her daughter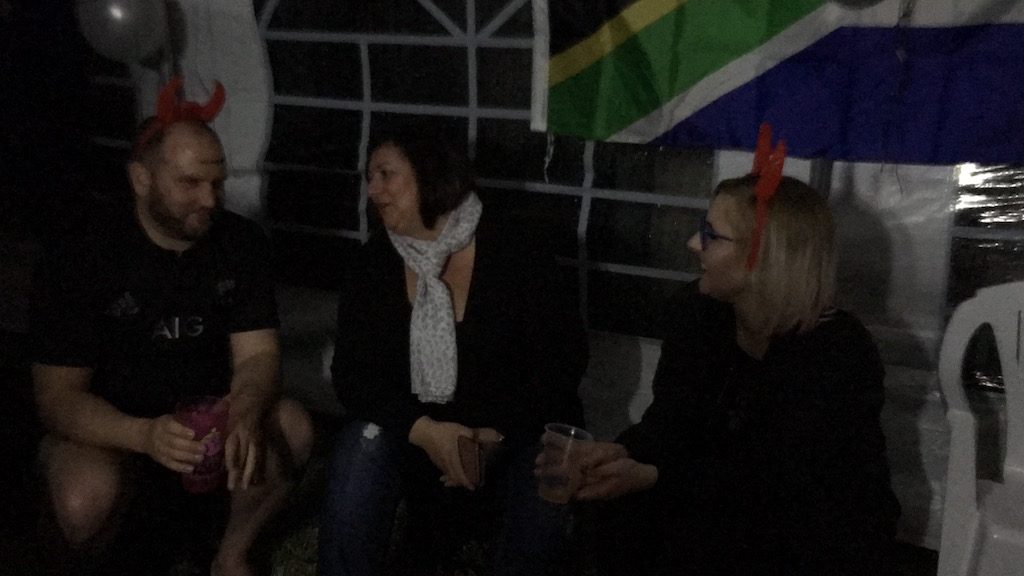 Ev with Sam's present – yes he drinks tea 😉
The ulteria motive was to stop him drinking her cups of tea when he visits!!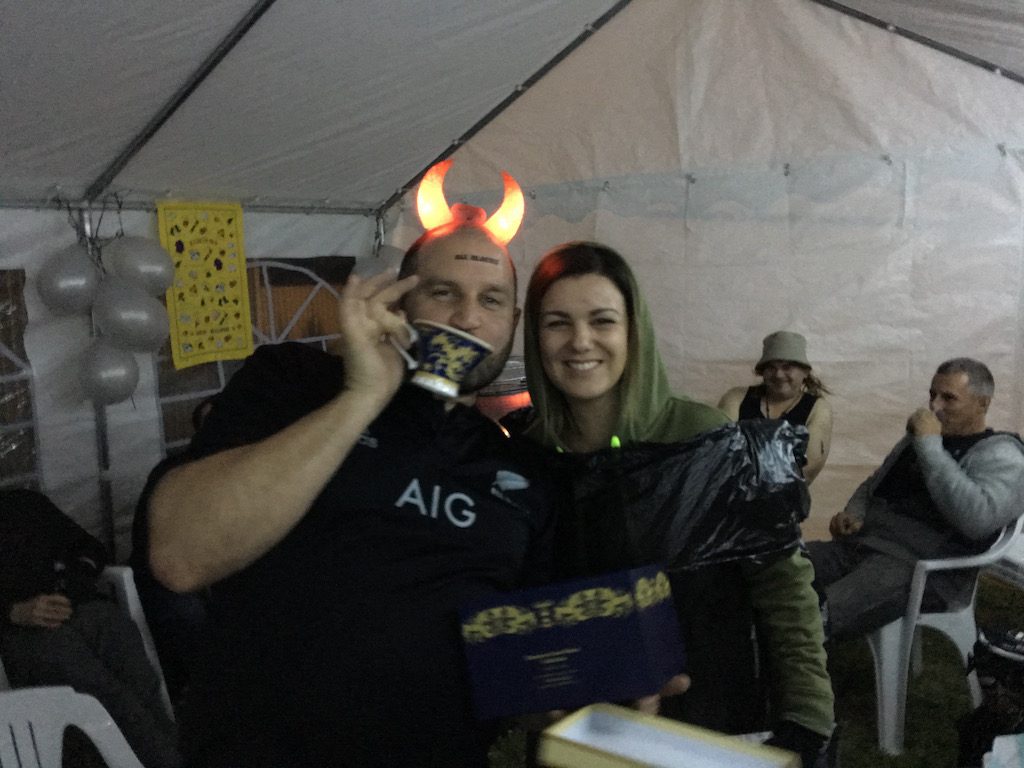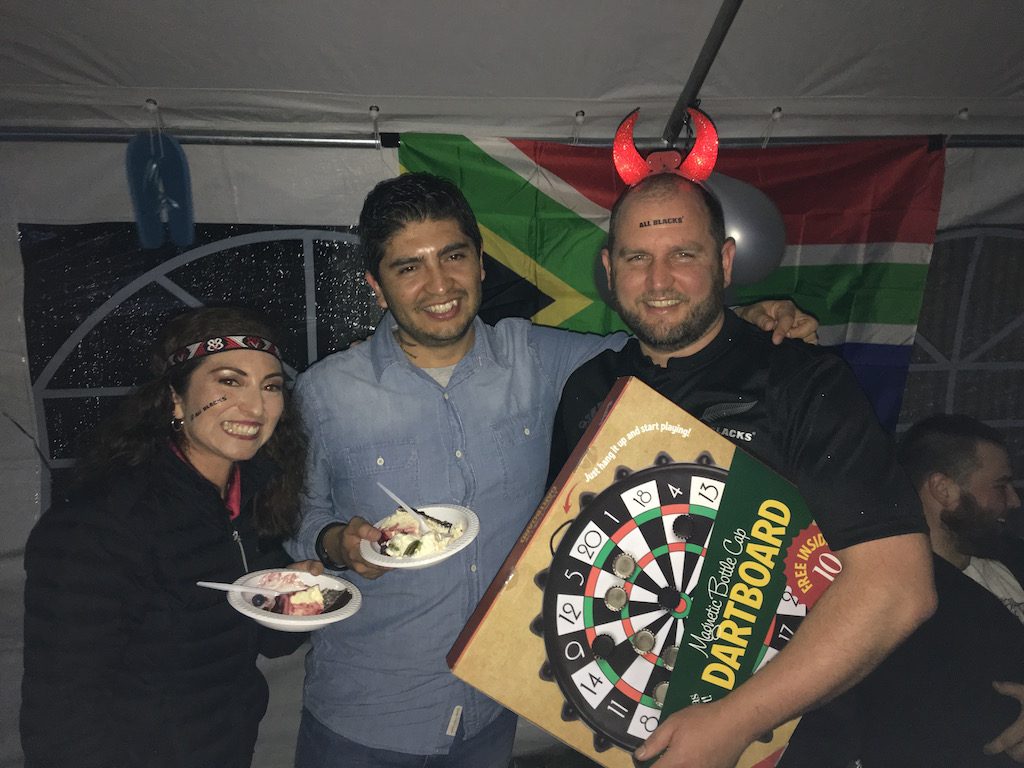 Ev with 'old' school mate Tracey.
There were 3 Tracey's at the party so we had to differentiate with clarification nicknames.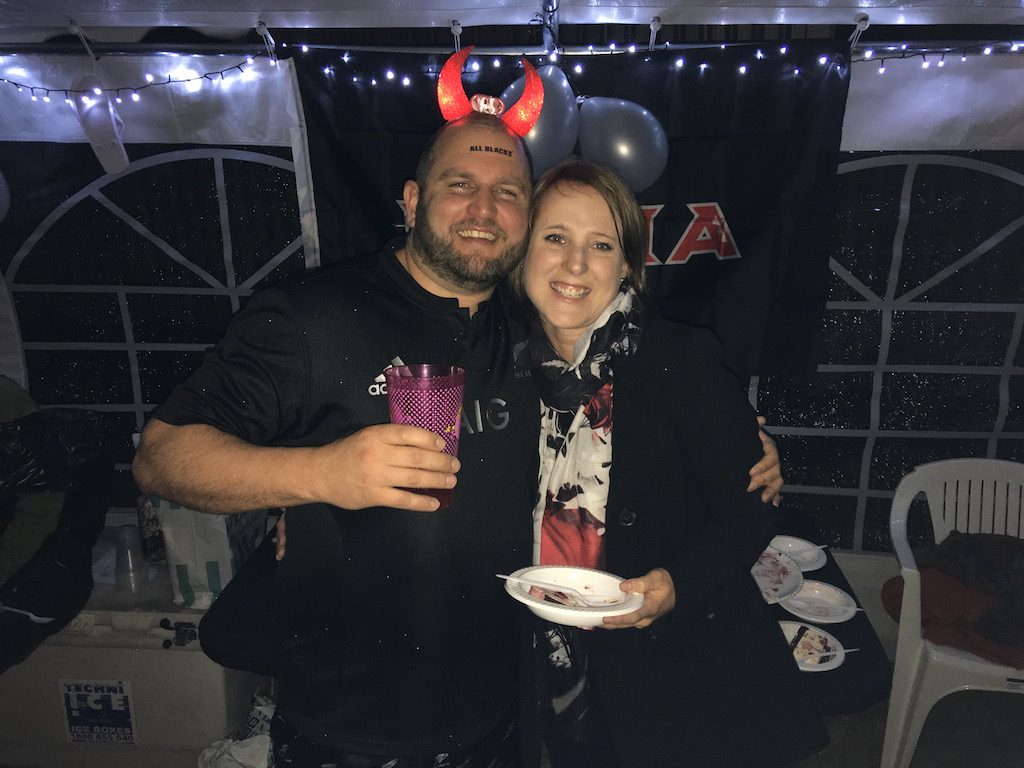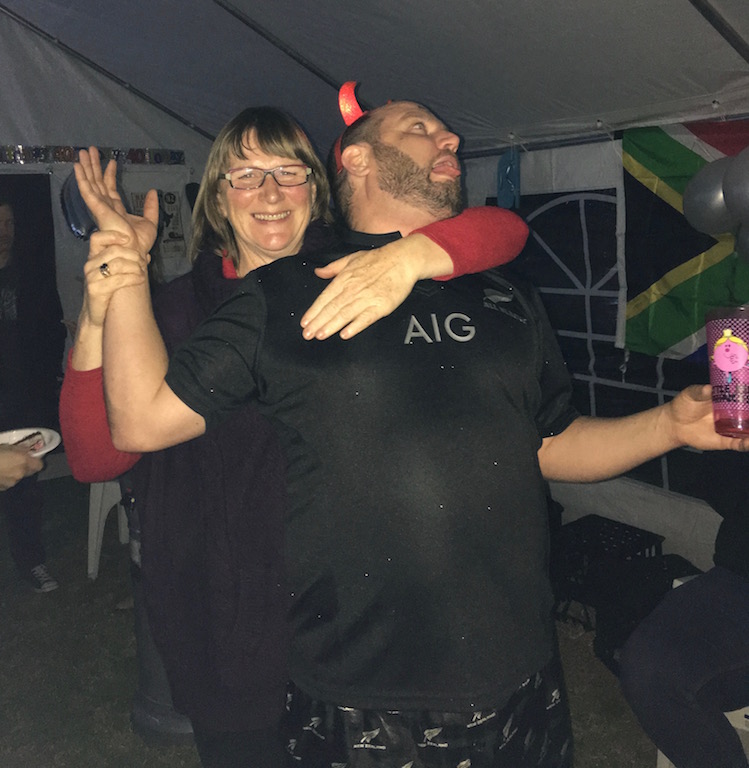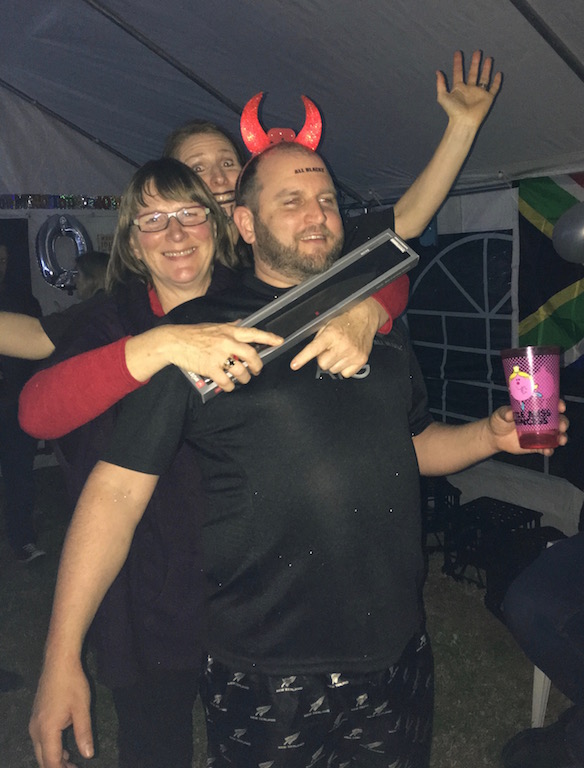 A major amount of drunken hilarity occurred of course.
Measure biceps at this point…..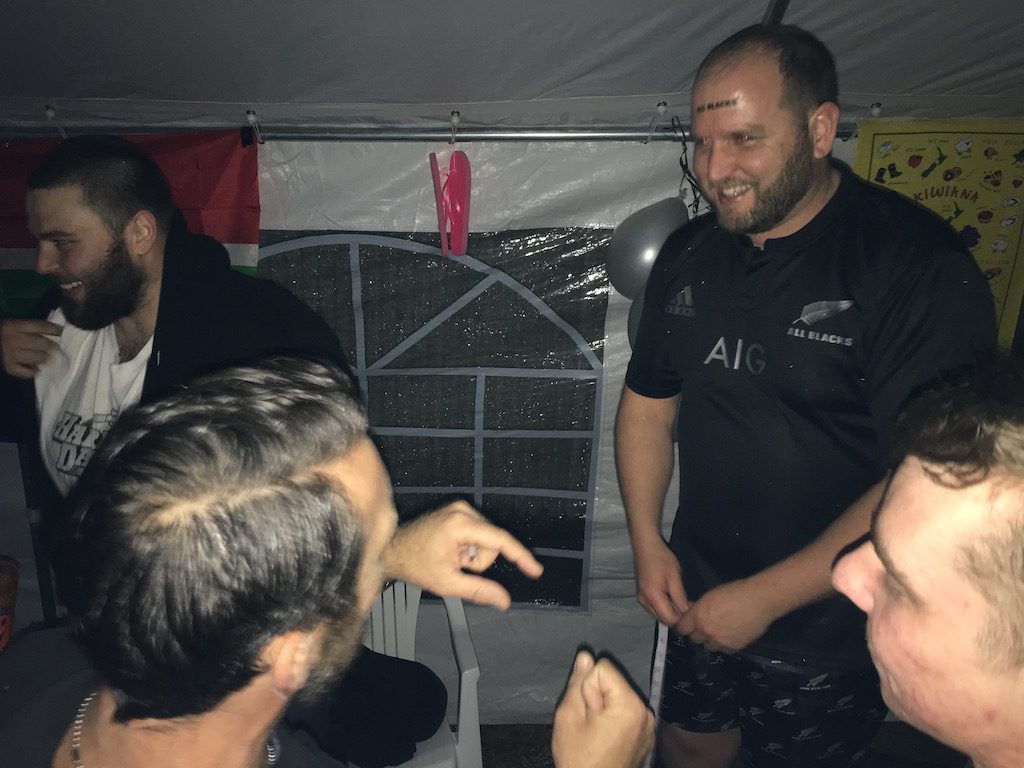 Wal lost his wig later in the evening – somehow looked a lot better on Bud methinks 😉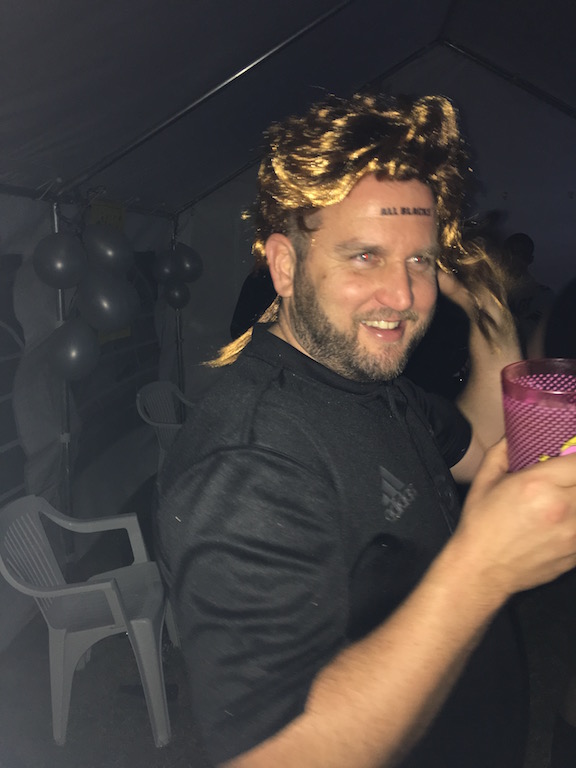 I love this last photo – it was the last one I actually took that night and it shows the birthday boy in full swing.
He was really enjoying himself 🙂