I returned home Friday, only to farewell our lovely Sibylle the next morning.
She has been an absolute joy to host and slotted into our family so easily.
We are sure gonna miss you, you bundle of Swiss sweetness xxxx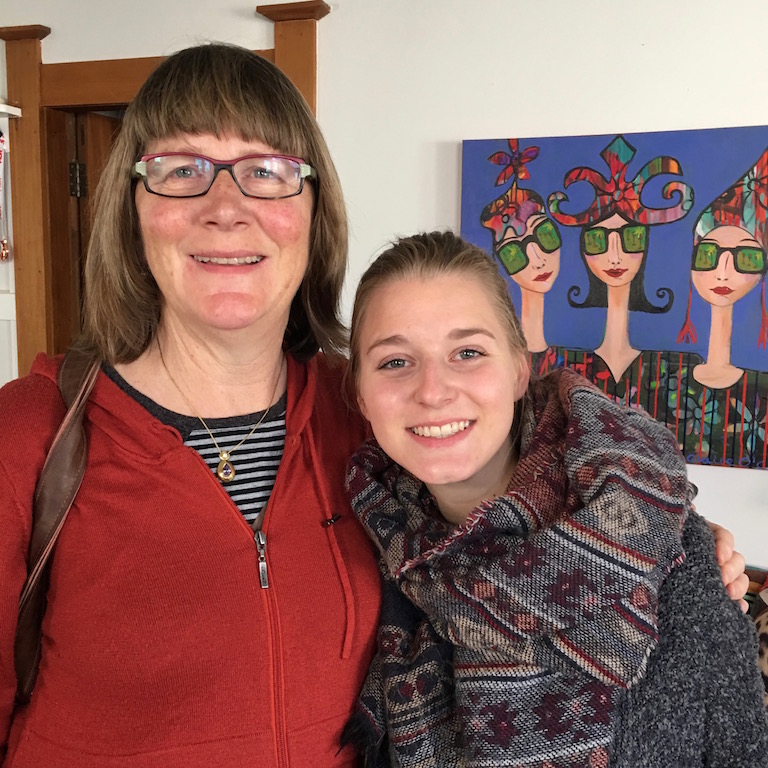 Lenore & Ross had enjoyed their time with her & Mahalia as well.
They had been out on a few adventures sussing out some of the local scenic spots.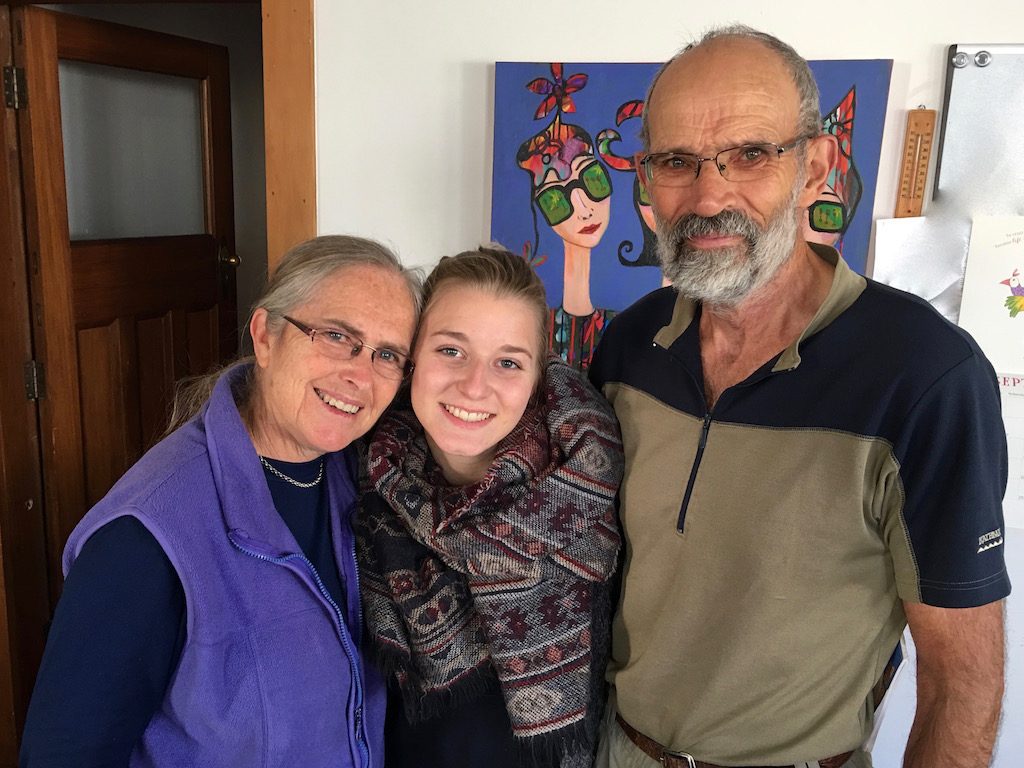 We welcomed Anja a few hours later.
Also from Switzerland, and also had problems with connecting flights into Nelson.
But she eventually arrived and all is well.
Sunday morning I roused Azzan from his slumbers and we all went out to Melrose House for brunch.
It was a rainy day but still pleasant enough to sit out on the verandah.
The cafe is under new management but the food is still spectacularly wonderful.
The staff were delightful, made some new friends whilst connecting with them 🙂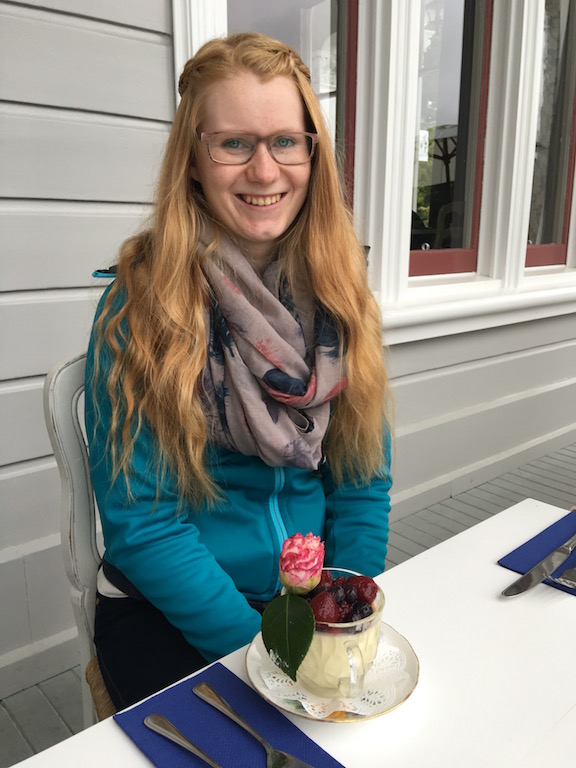 Mahalia was bemoaning having to share her smoothie with yet another flower.
Flowers everywhere amongst her food.
But so pretty Halia 😉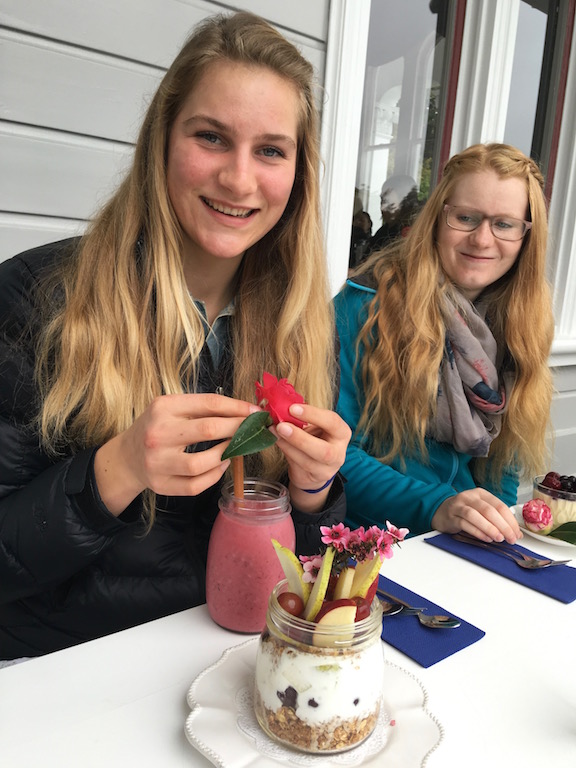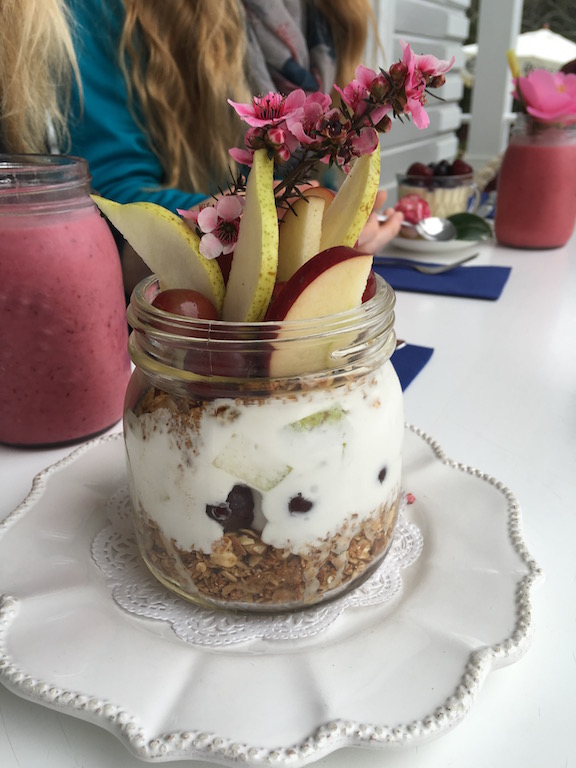 The man of the house easily tucked away a decently proper man sized breakfast.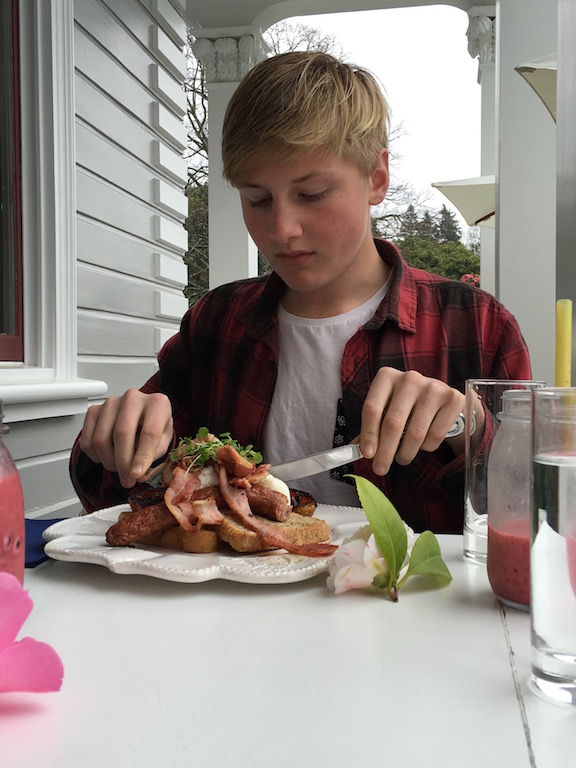 This beautiful young woman holds a very special part of my heart  xxx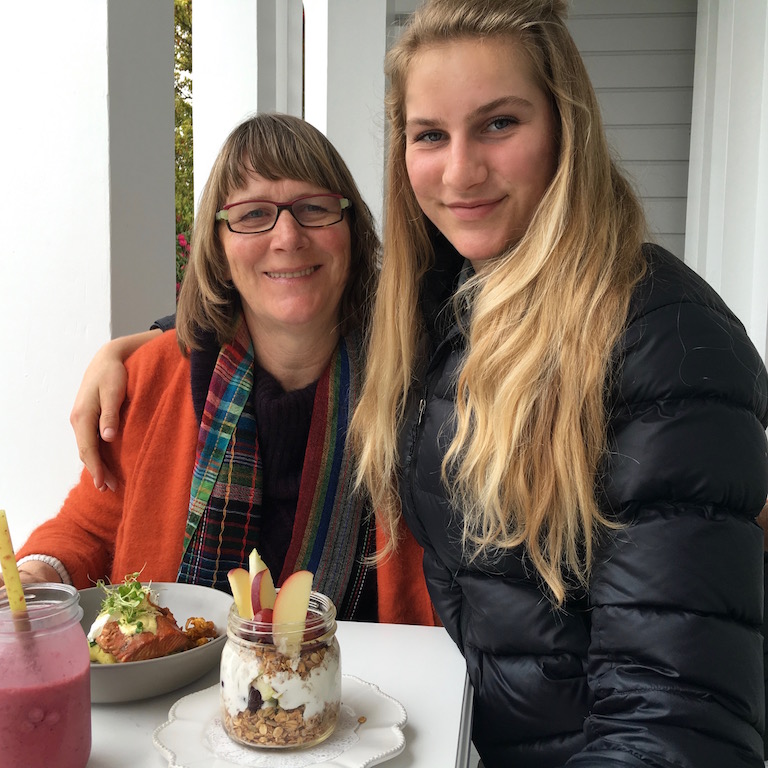 Azzan headed off into the showery elements to walk the Grampians…. mmmm, maybe meeting friends was a preferable option which he quickly opted for  😉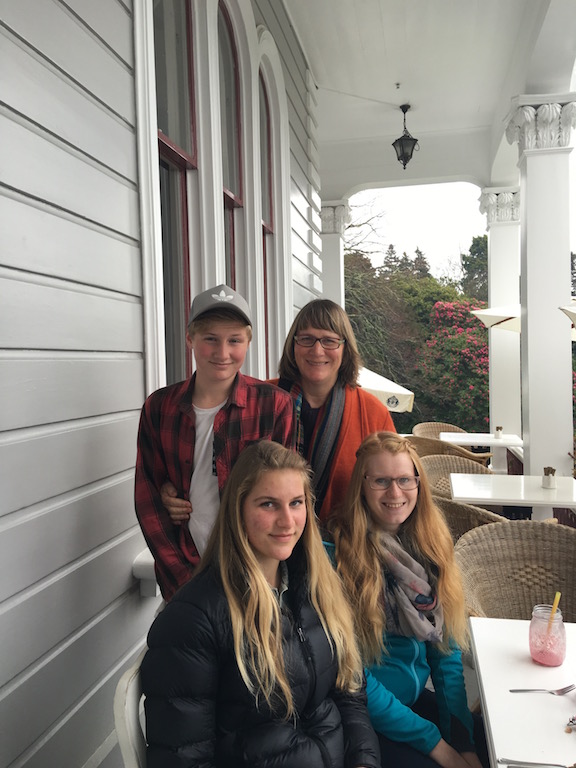 We took Anja for a tiki tour in the rain and ended up languishing on the floor in John & Sally's lounge, in front of their fire.
It was very cosy 😉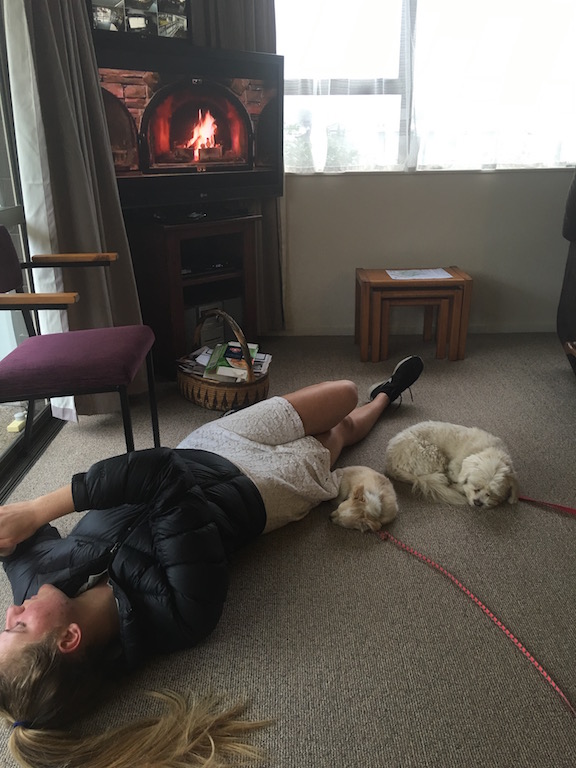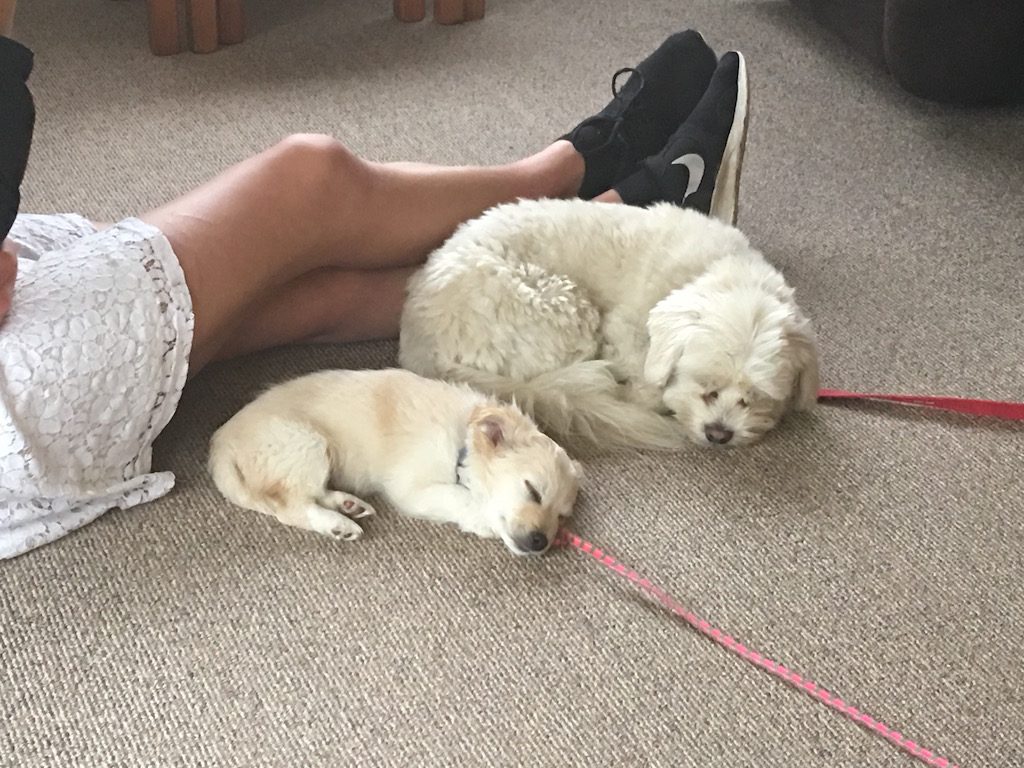 Phoebe & Sapphie came for a visit the next day.
Sapphire enjoyed some story book time with Nonna.
It's not often she stays still enough so I made the most of it 😉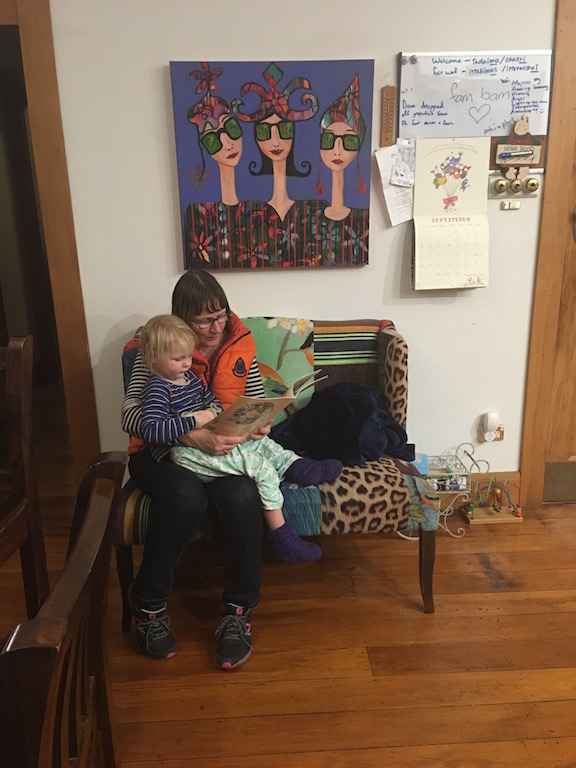 Ross & Lenore packed up and said their farewells and headed south back to their land of normality.
It was so lovely having them here.
Thanks so much for all your help, and I am glad you were able to have a break, rest up and recover from your jet lag.
I am pretty much over mine now and reality is hitting :-/